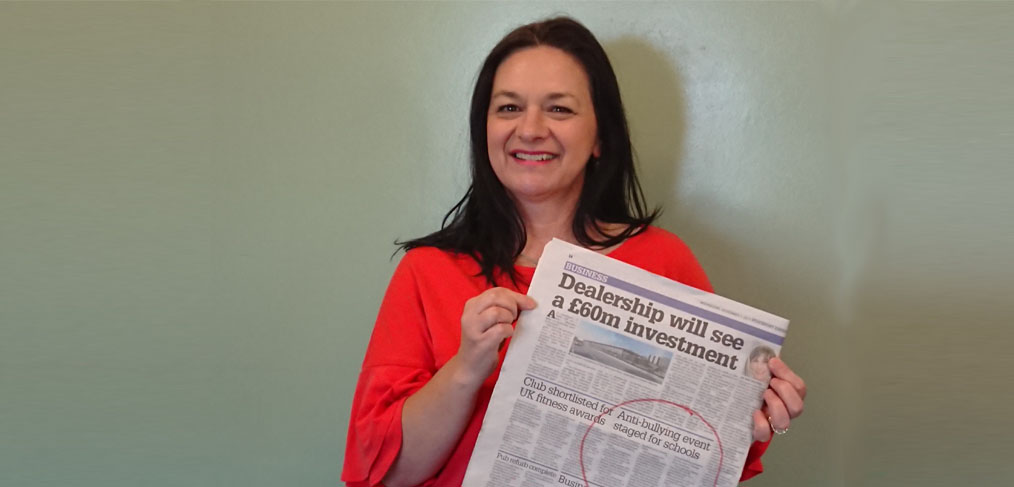 Solutions SK to hold an Event for National Anti-Bullying Week
Posted On: 03 Nov 2017
With only three weeks to go we are thrilled to see that Solutions SK's upcoming event was featured in the Stockport Express. The free anti-bullying seminar is open to all Stockport schools and schools in the surrounding area as part of National Anti-Bullying Week and takes place on Friday 24th November 2017.
The seminar will feature guest speaker Alex Holmes, talking about how to shape an anti-bullying culture within a school environment.  Alex has made it his mission to educate both children and adults about how to make a difference in schools and communities which can safeguard and support children through challenging experiences.
Alex, who has won the Princess Diana Memorial Award three times, will be running an interactive workshop to discuss bullying scenarios and the ways to manage these situations.
Event sponsor, Emma Elston, CEO of UK Containers said: "It is great to see key figureheads from schools coming together and tackling this poignant issue."
If you would like to book a place at this fantastic event, email Jacqueline.shalks@solutionssk.co.uk by November 3rd. This event is limited to two places per school. Call 0161 474 5563 for more details.