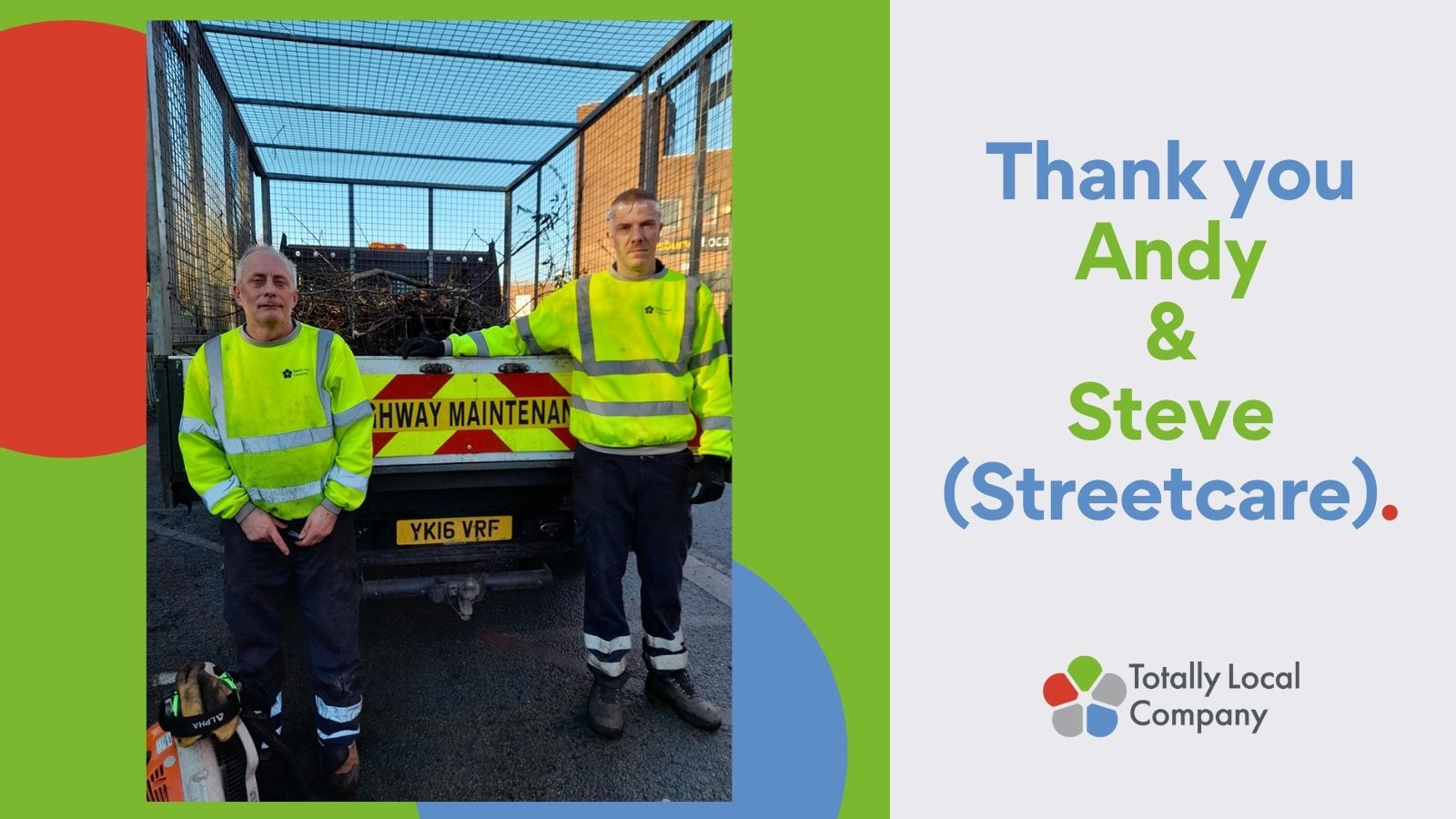 Posted On: 25 Jan 2022
We've received thank you's from local residents for Andy and Steve in our Streetcare team. They have been thanked for their work in Dye Lane Car Park and the surrounding area in Romiley.
Here's what residents had to say:
'Brilliant job, I use this car park daily and in the two years I have been using it I have never seen it looking so good'.
'Fantastic job tidying up the carpark foliage and surrounding areas. It was great to see such care, attention and pride in the work taking place. What a splendid work rate they have! The area is looking absolutely fantastic.
One resident noted they put Safety-first, clearing a slip hazard before he even had chance to report it, sharing that their work on: 'the pavement area immediately in front of the dentists (which had been muddy and icy) will be a huge improvement for any pedestrians'.
Incredible feedback Andy and Steve – we are really proud of you. We'll leave the last word to one of our residents: 'You give a great service to the local community'.