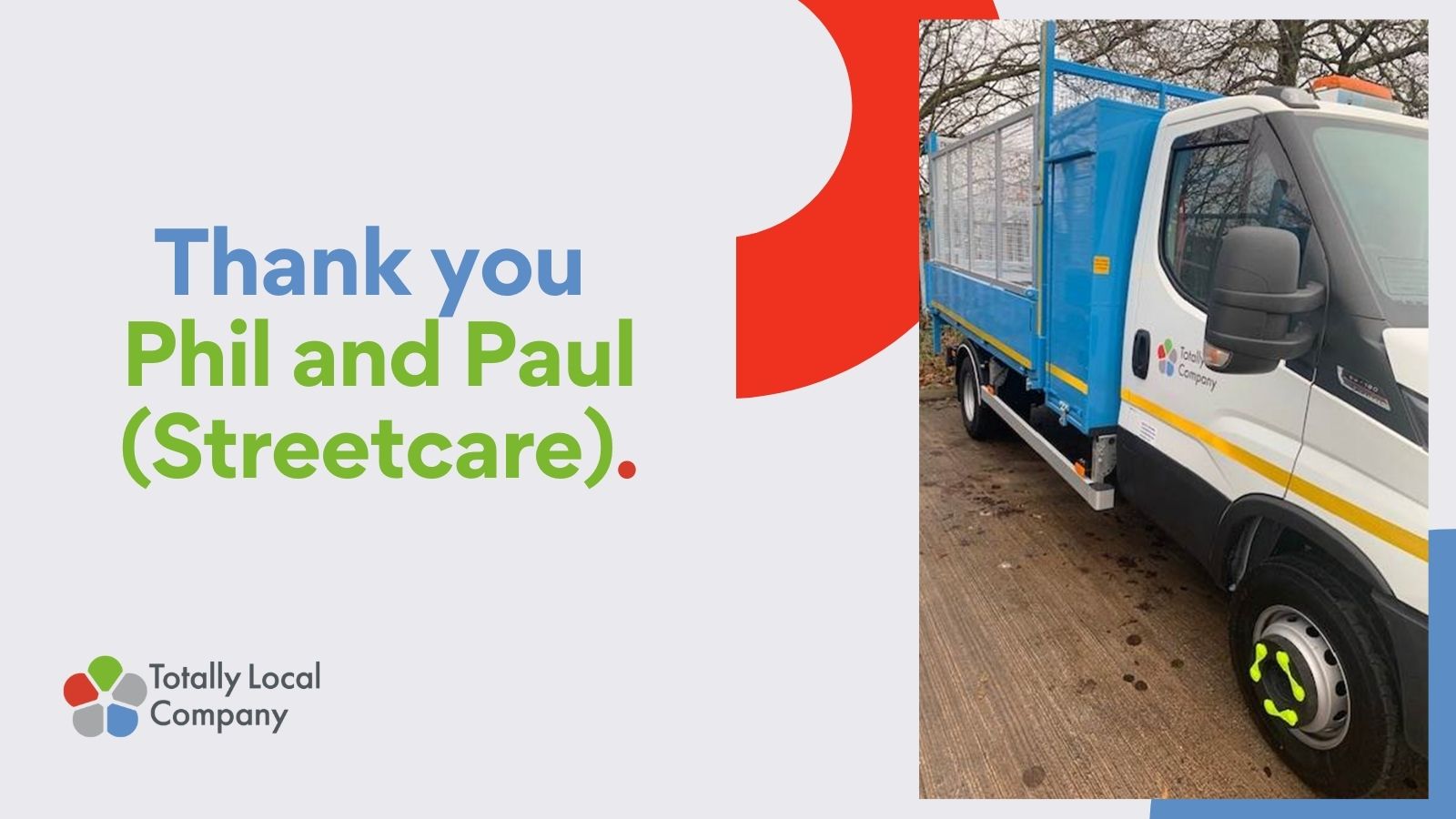 Posted On: 23 May 2022
We've received a lovely thank you from a member of the public for Paul and Phil in our Streetcare team.
Phil and Paul dealt with fly tipping in Heaton Mersey and the man who requested it is 'chuffed to bits' with their work.
He shared how they did a 'proper job', checking thoroughly to ensure absolutely everything was removed. He highlighted how helpful and understanding they were too. 'We appreciate the graft they put in and for doing a thorough search, so thanks lads!'
'Thanks again, appreciate your time n effort.'
Finally, he also thanked those who promptly acted and investigated his fly tipping report: 'hugely appreciated'.
It is always so nice when a member of the public takes the time to say thanks for our work. Well done Paul, Phil and everyone involved behind the scenes supporting our community.