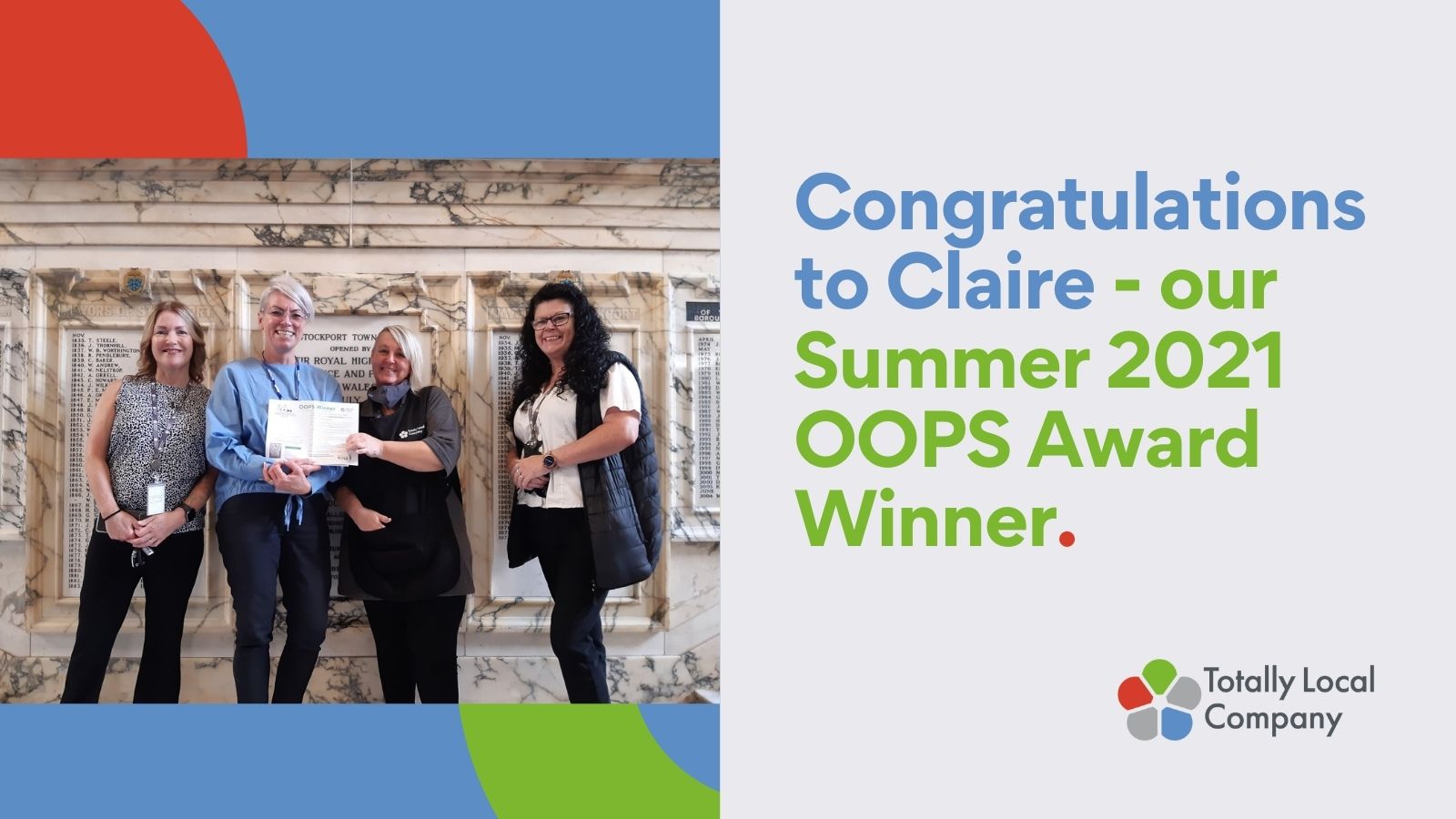 Summer 2021 OOPS Award Winner
Posted On: 21 Sep 2021
At Totally Local Company we take safety seriously. We have a scheme called OOPS – Observation Of Poor Safety – a way for our employees to report any safety concerns across the business. This scheme contributes to TLC being a Safety-First company.
Each quarter we reward the best OOPS with a voucher. Huge thank you to our Summer 2021 voucher winner Claire from our Commercial Cleaning team (pictured third from left).
Claire identified an OOPS in the Fred Perry building relating to the water dispensers. Exemplifying our Safety-First culture, Claire went beyond her own remit using her initiative. Claire took proactive action and made sure that the issue was reported to the people who could fix it.
Well done Claire and thank you!