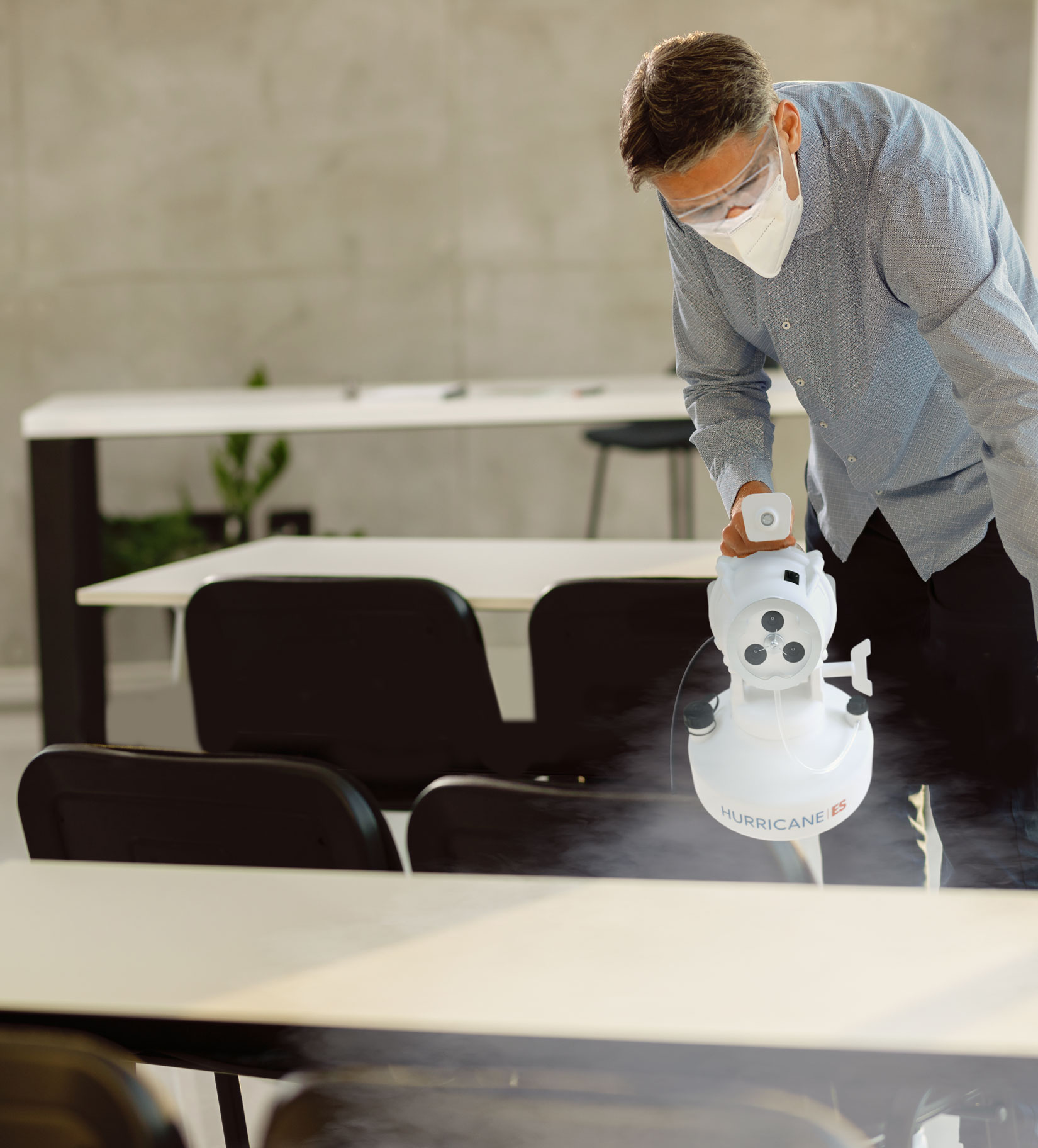 The future of school cleaning
Posted On: 01 Jul 2021
As an education leader, ensuring the safety of your staff and students has never been more important. As we begin to return to a new normal and start to live with COVID-19, we want to share with you the evolving challenges schools are facing and how you can prevent any further school closures.
Back in March, school attendance in the UK was as little as 31%.
As we move into the summer, we are thankful that many schools' attendance percentages are moving into the high nineties, however, the impact of Covid-19 on the daily running of schools is monumental. Every day we see children being asked to isolate, entire year groups being sent home, and classrooms continuing to close for sterilisation.
As we write this, in June 2021, Official figures show that in England alone this month, 172,000 children were self-isolating having potentially been in contact with a positive case in school.
The evolving challenges of COVID-19 within schools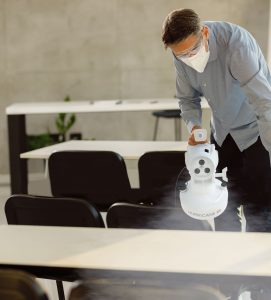 As children return to schools across the country, COVID-19 has revealed a lot of common issues many schools are now facing such as:
Closures due to a COVID-19 outbreak
An urgency for greater safety of students and staff
Increased cleaning costs
Allocating COVID-19 testing areas
Significant downtime whilst shared areas are being cleaned
A constant need to sanitise high-touch surfaces
With the need to keep on top of running a busy school and worrying about the constant threat of a school closure, the pressure education leaders feel is at optimum levels.
This is where we step in.
Electrostatic Fogging
Our Electrostatic Fogger is the future of school cleaning.
It's a tool used by the NHS to deep clean entire spaces and works by using large volumes of air at a low pressure which transforms liquids into tiny droplets. These droplets are then dispersed into the atmosphere making them perfect for sterilising and disinfecting large spaces and everything within them.
It's quick, easy, and most importantly, cost-effective.
Fogging attacks hard-to-reach areas, such as keyboards or classroom stationery, whilst allowing your students to return to the classroom in as little as 1 hour after treatment. This is an exceptional turnaround time when compared to traditional cleaning methods which can take up to 24 hours to clean with a further downtime of 24-48 hours.
A reactive, pragmatic cleaning solution
We have been operating in a lot of schools across the Stockport area, guaranteeing staff and students are kept safe and classrooms COVID-19 and bacteria-free.
Cathy Wilks, School Business Manager of Hazel Grove Primary School had this to say of her school's recent fogging experience.
"Unfortunately, our school was recently in the position of having a significant number of positive COVID-19 cases. As a school, we needed to do as much as possible to reduce the ongoing risk for the rest of our community. In addition to our regular cleaning, Totally Local Company very quickly arranged for fogging of the school to be undertaken."
She continues: "They arrived on site as agreed and methodically worked through the school, fogging in every room. The peace of mind it brought to us knowing that this service had been carried out cannot be underestimated and as a school, we would like to thank TLC for their prompt and efficient service."
Keep your school safe and open
We understand that over the last 18 months, schools have been hit hard. Students have suffered greatly across their education and their mental and physical health. They have been deprived of the educational and social enrichment that schools have to offer. Any further closures will be hard for both schools, teaching staff, and students to take. That's why, now more than ever, school leaders should be taking preventative methods to ensure this does not happen.
Our cleaning team are fully trained in operating our Electrostatic Fogger and come fully equipped in PPE, ensuring a professional standard of cleaning with a quick turnaround so you can get back in your classrooms as soon as possible.
Download our brochure for more information on electrostatic fogging here.
Or, if your school requires our fogging experience, talk to us. We would be happy to help!
You can get in touch with us here or call our Senior Business Development Manager, Adam Parker on 0161 4745513.
Make sure school closures are a thing of the past and book in for your electrostatic fogging service today.