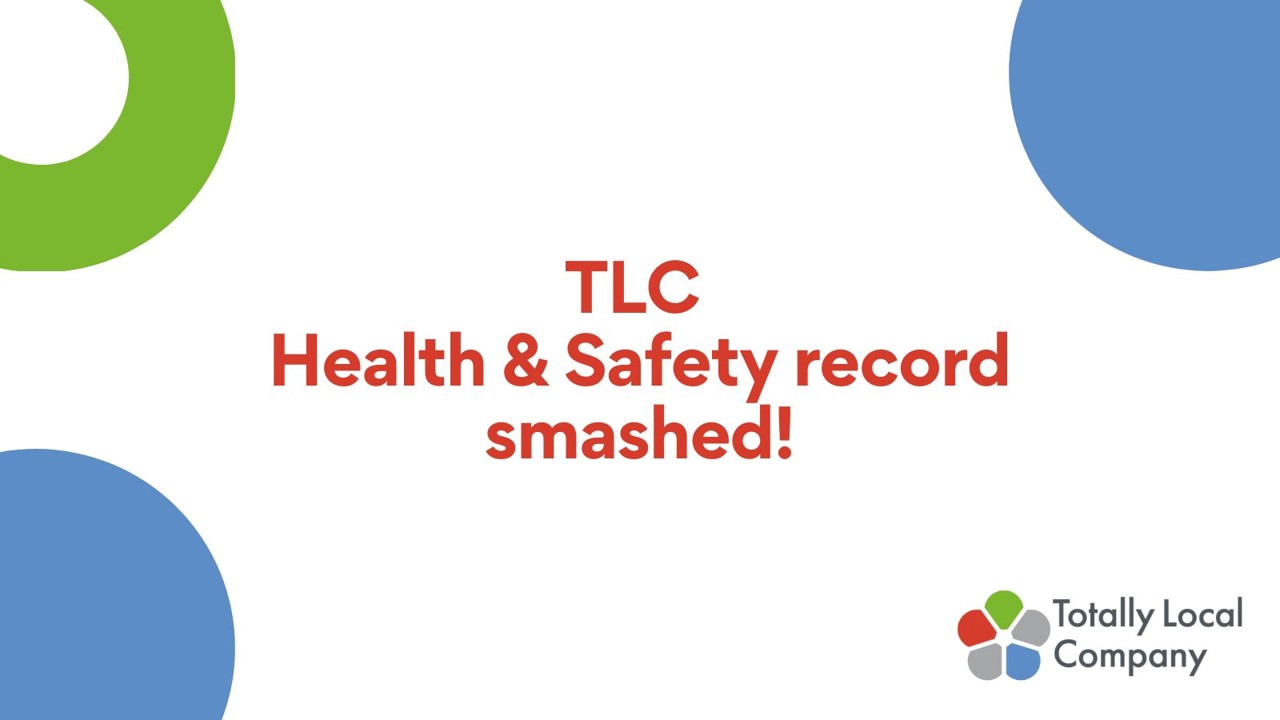 TLC Health & Safety record smashed!
Posted On: 17 Apr 2023
Totally Local Company takes health & safety very seriously. Putting safety-first is our number one priority as a business.
We're very pleased to let you know that we recently hit a very significant safety milestone.
One way we measure our safety performance is through the types of accidents that require us to report to the Health and Safety Executive. This is covered by a piece of legislation called RIDDOR – the Reporting of Injuries, Diseases and Dangerous Occurrences.
This legislation applies to accidents that result in a range of outcomes, from a period of time off work of seven days or more, through specific injuries and occupational diseases.
We've totally smashed our previous RIDDOR-free records. We are now over 319 days without anything to report from a RIDDOR point of view. That's four months longer than our previous record!
We'd like to say a huge thank you to everyone across the business for putting health & safety at the heart of everything you do and to Jackie, Graham and Nick in our SHEQ team for helping us to have such a strong health & safety focus.