TLC's Fleet Vehicle Maintenance and Repair Services Now Operational at Endeavour House
Posted On: 10 Jun 2020
At the beginning of June Totally Local Company completed the TUPE transfer to bring the Fleet Maintenance, Service and Repair operations in-house. This is a key milestone for TLC that brings new business growth opportunities.
We are delighted to welcome 19 new employees to our TLC team. We now have three new apprentices as part of this team.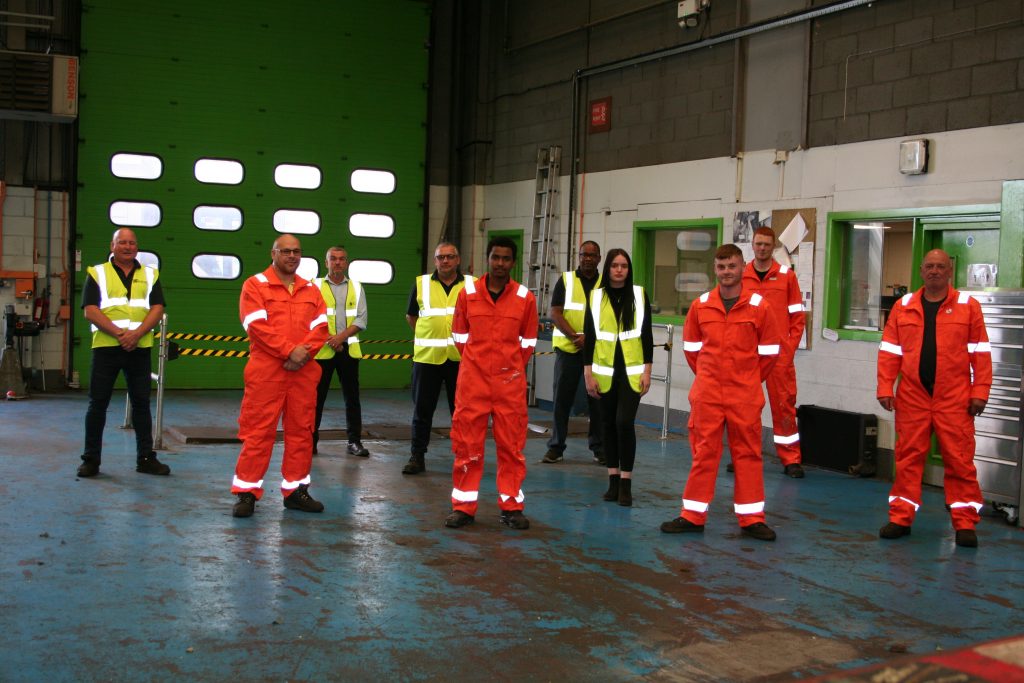 Our fleet currently holds over 200 assets comprising of 180 vehicles, 31 trailers and 12 plant vehicles. The maintenance of these vehicles is crucial and ensures we deliver our service in top condition roadworthy vehicles.
The fleet team are settling in well at Endeavour House. HR have inducted the team into the business and will have their health and safety training from our SHEQ team.
The SMT have worked collaboratively with the GPFS Management team and TLC Finance, HR, Procurement and IT over the last few weeks to ensure this was a seamless transfer. This was a challenging time for our new employees and our HR team with the Government restrictions due to COVID 19. The employees embraced the adjusted process and engaged positively which made the transfer a pleasure. A special thank you to everyone involved in the project, especially Alastair Burns, who was instrumental in the transfer and will be managing the new in house service.