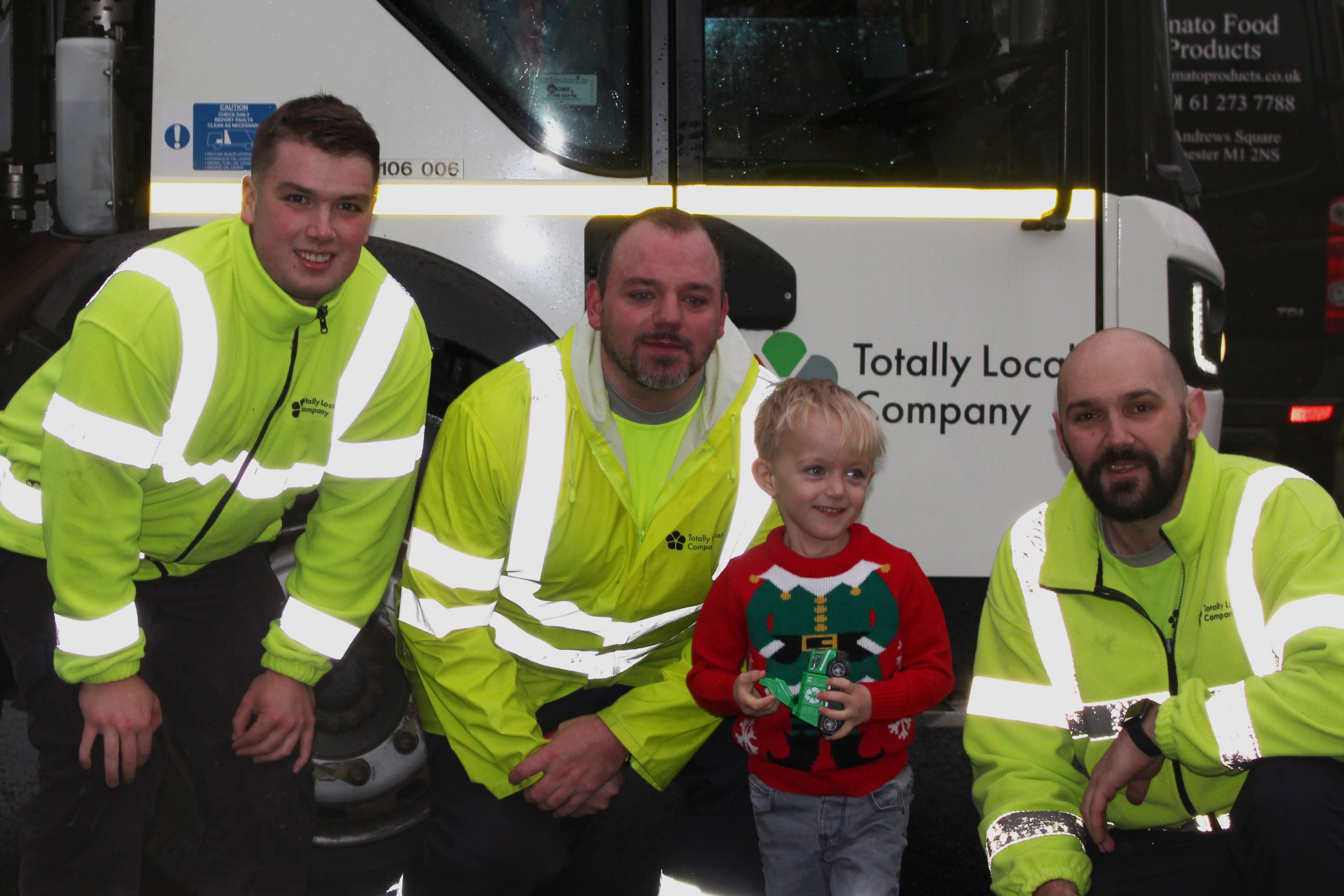 Posted On: 27 Jan 2020
Well done to our very own 'Totally Local Bin Heroes' and their Christmas Surprise for Little Rocco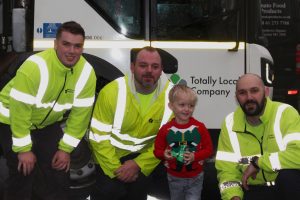 Matt Harkins (Loader), Paul Burrows (Loader) and Martin Robinson (Driver) featured here with Rocco.
Just before Christmas 2019, some of our bin collection crew covering a collection round in Reddish went that extra mile, to make 3-year Old Rocco Foster's day. Rocco waits for the bin lorry to arrive every Tuesday morning and jumps for joy when they arrive in his road.
The lads teamed together to send Rocco a Christmas card and kindly bought him a Christmas gift which was a green Bin truck.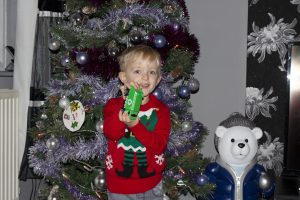 Rocco's mum, Emma Foster was delighted with their thoughtful gesture. She immediately contacted Stockport Council to pass on her thanks to our bin crew for Rocco's gift. Emma said, "Young Rocco had gained such a reputation with bin men that they would regularly chat to him and give him a high-five. It's a bit of a thankless task taking people's rubbish every week", Emma added, "But they make such a difference to Rocco – he's so happy when he sees them. Public sector workers do not get a lot of recognition; it is very rare that you hear about anything positive so I just felt the need to say how much we appreciate what they do. Rocco was absolutely over the moon with it because it's his very own green bin truck."
We visited the family at their home on Christmas Eve to take some photos of the bin crew with Rocco. To their surprise, Rocco had bought all of the bin crew a bar of chocolate to say thank you.