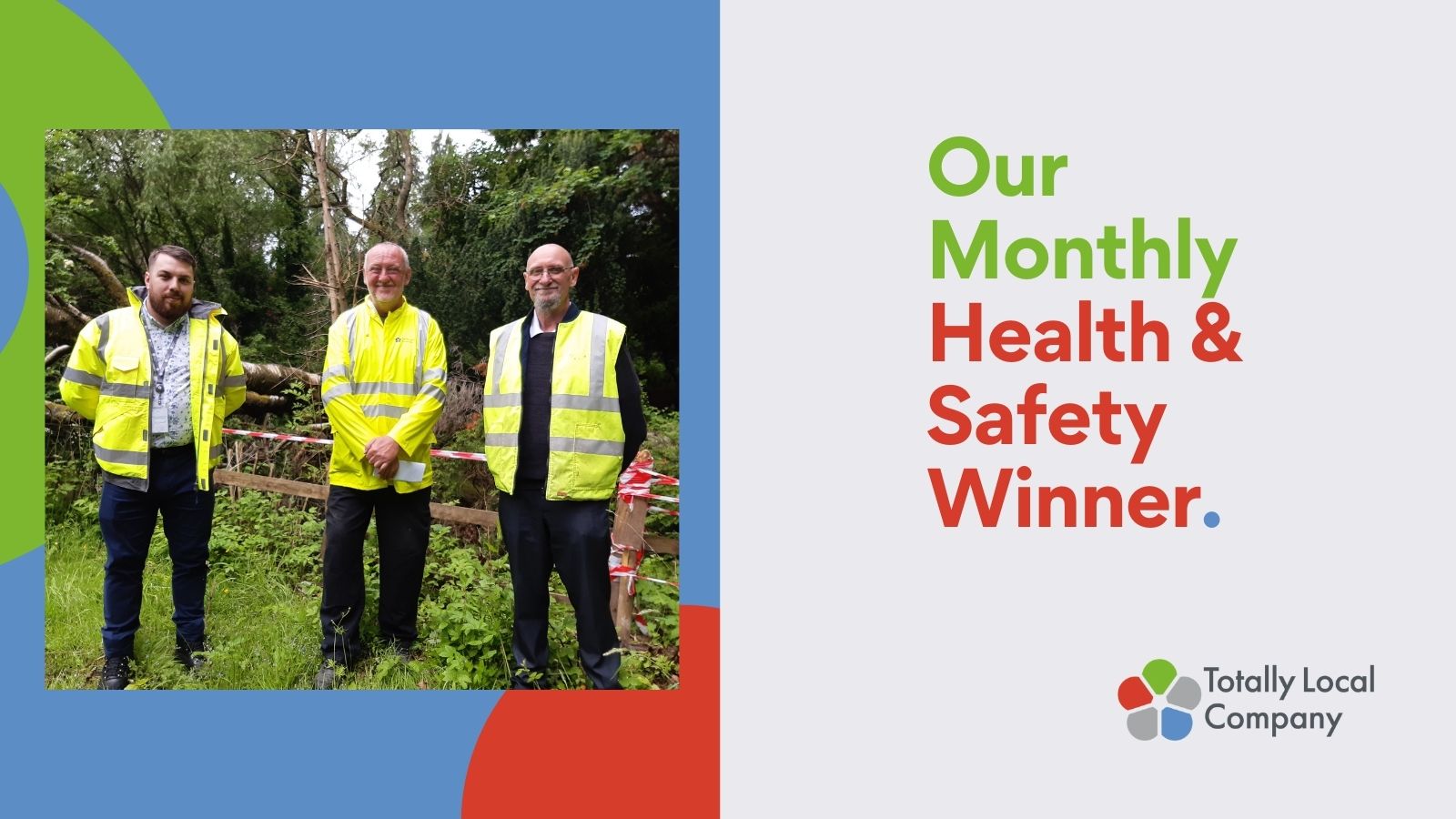 April 2022 OOPS Award Winner
Posted On: 31 May 2022
Congratulations to our latest OOPS (Observation of Poor Safety) Winner Neil in our Parks team.
Each month we recognise individuals within TLC who have put Safety-first and highlighted potential issues.
Neil spotted and reported a safety risk: a wooden fence-line that had been vandalised and left with large parts missing.
He realised that this exposed passers-by, including his colleagues who were working in the area, to a large drop down to the river below.
Putting Safety-first, Neil proactively put new posts and warning tape in place. He did this as a temporary measure, until a permanent solution can be found.
Well done Neil and thanks for putting the safety of yourself, your colleagues and the public at the heart of your work.
Neil is pictured with (l) Ionut (Health & Safety Officer) and (r) Paul (GreenSpace Assistant Manager).