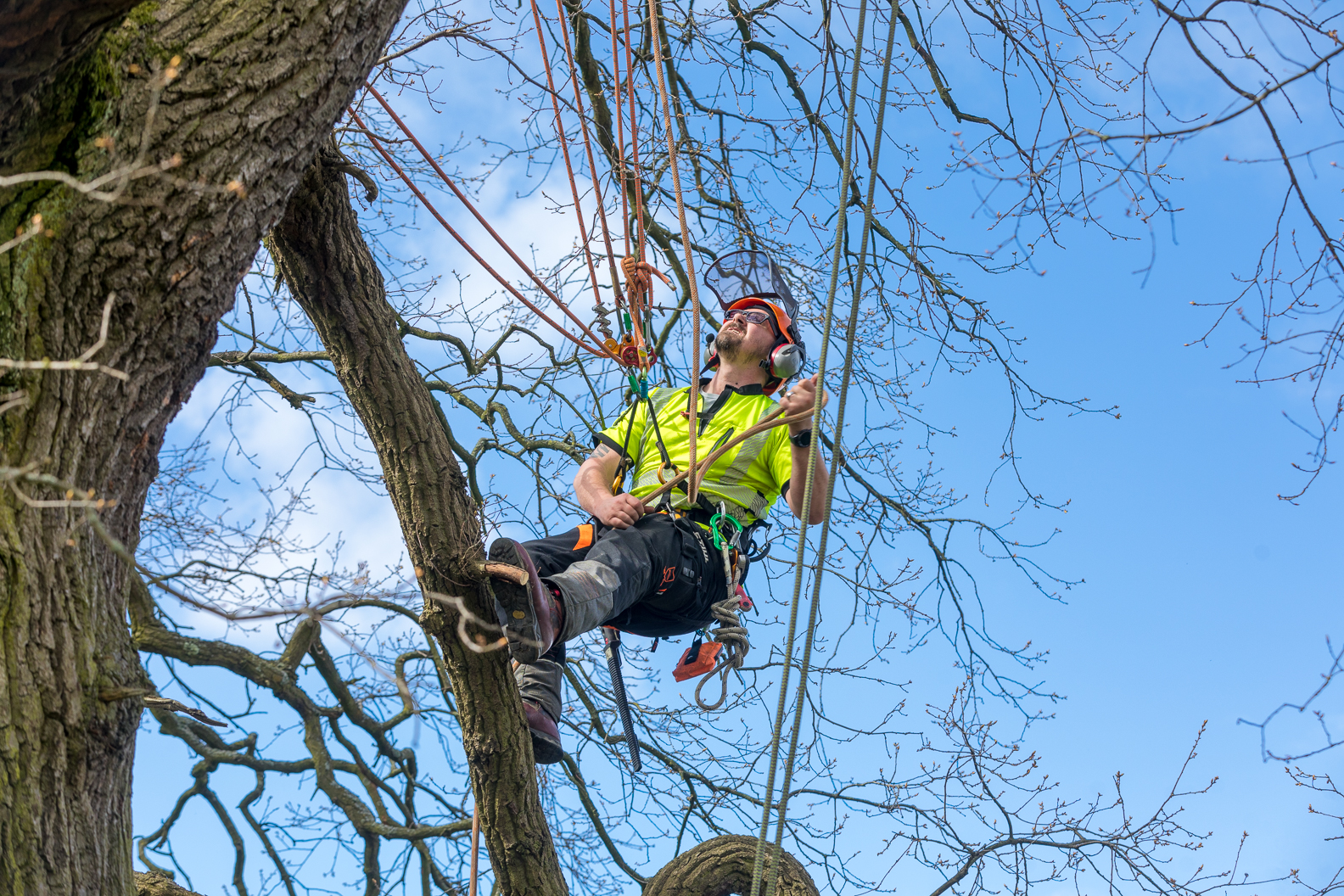 Posted On: 25 May 2022
Scope of works
We have been delivering grounds maintenance services in an educational building environment for Cheadle Hulme High School since 2013. In 2018, Cheadle Hulme High School formed the Laurus Trust alongside 6 other schools in the Stockport and Greater Manchester area.
Evidencing our experience and capabilities in effectively delivering a multi-site grounds maintenance contract, we provide services to the following schools:
Laurus Cheadle Hulme Primary
Laurus Cheadle Hulme Secondary
Laurus Ryecroft
Laurus Didsbury High School
Hazel Grove High School
Cheadle Hulme High School
During our 5-year relationship with Laurus Trust, we have delivered the following grounds services:
Grounds maintenance
Tree surveying
Challenges
On this contract we faced the challenge of scheduling our programme of works around the students on site. Complying with the specification, we work around students by arranging for a large amount of our works to be completed during the school holidays and working outside of core hours.
In the instance that our Operatives are on site during core hours, they ensure they are identifiable by wearing full uniform and carrying identification badges. By doing this, we ensure the effective safeguarding of students when on site.
Another challenge on this contract is the noise levels created by the equipment our Operatives use and disturbing the students on site.
Ensuring minimal disturbance, we work outside of core hours and outside of term time. To further reduce our noise levels and our carbon emissions, we introduced battery-operated equipment on this contract.
Multi-site management
To effectively meet the programme requirements across the multiple school sites on this contract, we allocated 3 to 5 of our Operatives to each site.
Success
As evidence of the success we have experienced, this contract is from 2021 to 2023, yet we have maintained a 5-year partnership with Laurus Trust.
Maintaining an excellent relationship with our client and as evidence of our high-quality work, the manager always offers us the option to quote for new sites and additional works.