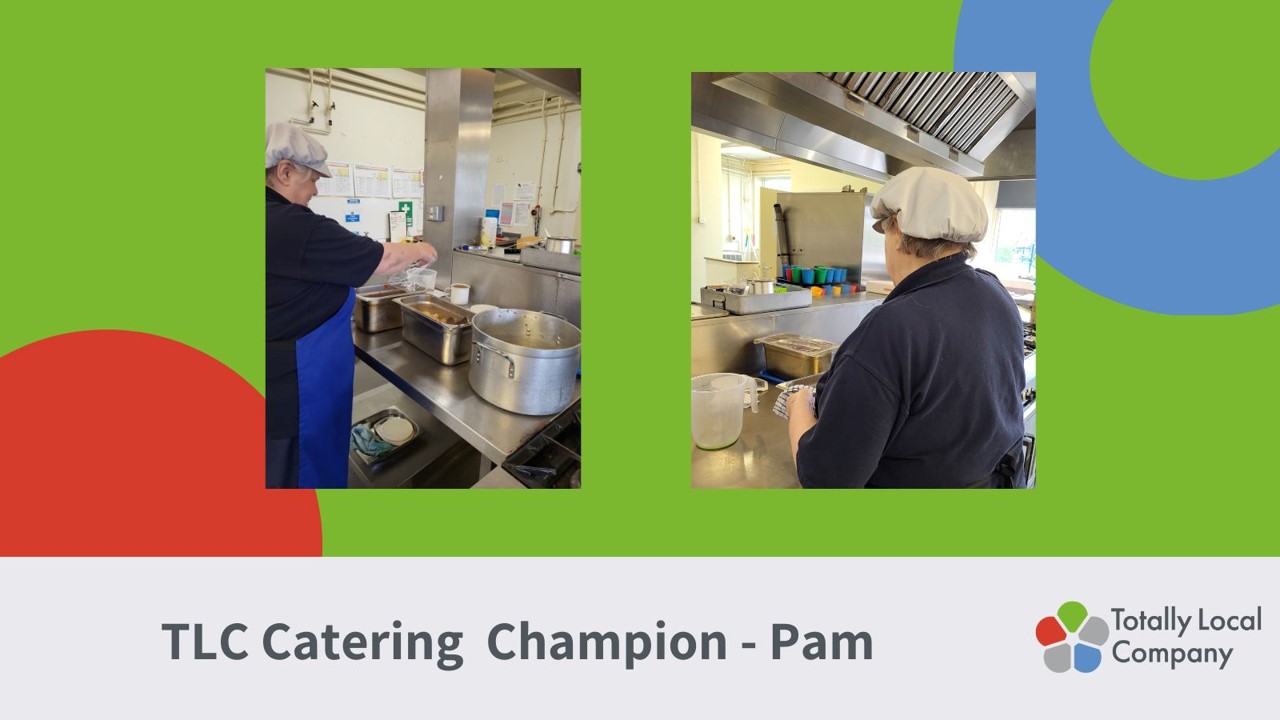 Posted On: 19 May 2023
We'd like to introduce you to another of our Catering Champions: Pam works at St Peter's Catholic Primary School in Hazel Grove and has been with us for two months.
Pam's background
Pam has worked in the Catering sector for 45 years. She's worked in a variety of sectors within that – from Education to Healthcare and Retail, and from Industrial to In-flight catering. Pam has always kept herself very busy – no time to get bored!
Working for TLC
After being in her last post for 22 years Pam decided she had time to fit in one more challenge! After getting the role with TLC, three weeks of training began with Lisa, our Quality & Training Lead, and she found this time invaluable.
Pam shared that the support from Lisa and the TLC team has been fantastic and says a huge thanks to the team.
Pam is now settling into life at St Peters (great news for the school!) and their lovely welcome and support has been very much appreciated. Joining Pam is new GA Jen who previously worked as a retail manager.
Their first job together was to clean the kitchen from top to bottom – move equipment and make a more efficient environment for both to work in. They did this taking into consideration TLC's policy of manual handling and health and safety procedures.
Working in partnership
The team at St Peter's have been so helpful and supportive to Pam.
Pam has received great feedback from Headteacher Mr Platt and his team. She is now getting to know the children and what they like individually.
Mr Platt shared how well Pam has fitted into the school and how her relationship with the children is key.
He highlighted a specific 'brilliant' example when a child with special educational needs (SEN) was looking forward to something particular to eat – not on the menu that day – and how Pam and Jen worked to ensure the child's needs could be met. Their quick thinking averted a crisis and made a real difference – not only to the child's afternoon but for their class as a whole.
In addition, there have been some new faces at lunch which is encouraging especially on a Friday (could it be the chips?!)
Finally, Pam has also started making some changes for a smoother service.
We're very proud of what Pam does at St Peter's. We're looking for more people like Pam to join our Catering team. If you know of anyone who'd like to come and work in our school kitchens – please ask them to call Jayne on 07800 618586 or email our recruitment team: recruitment@totallylocalcompany.co.uk