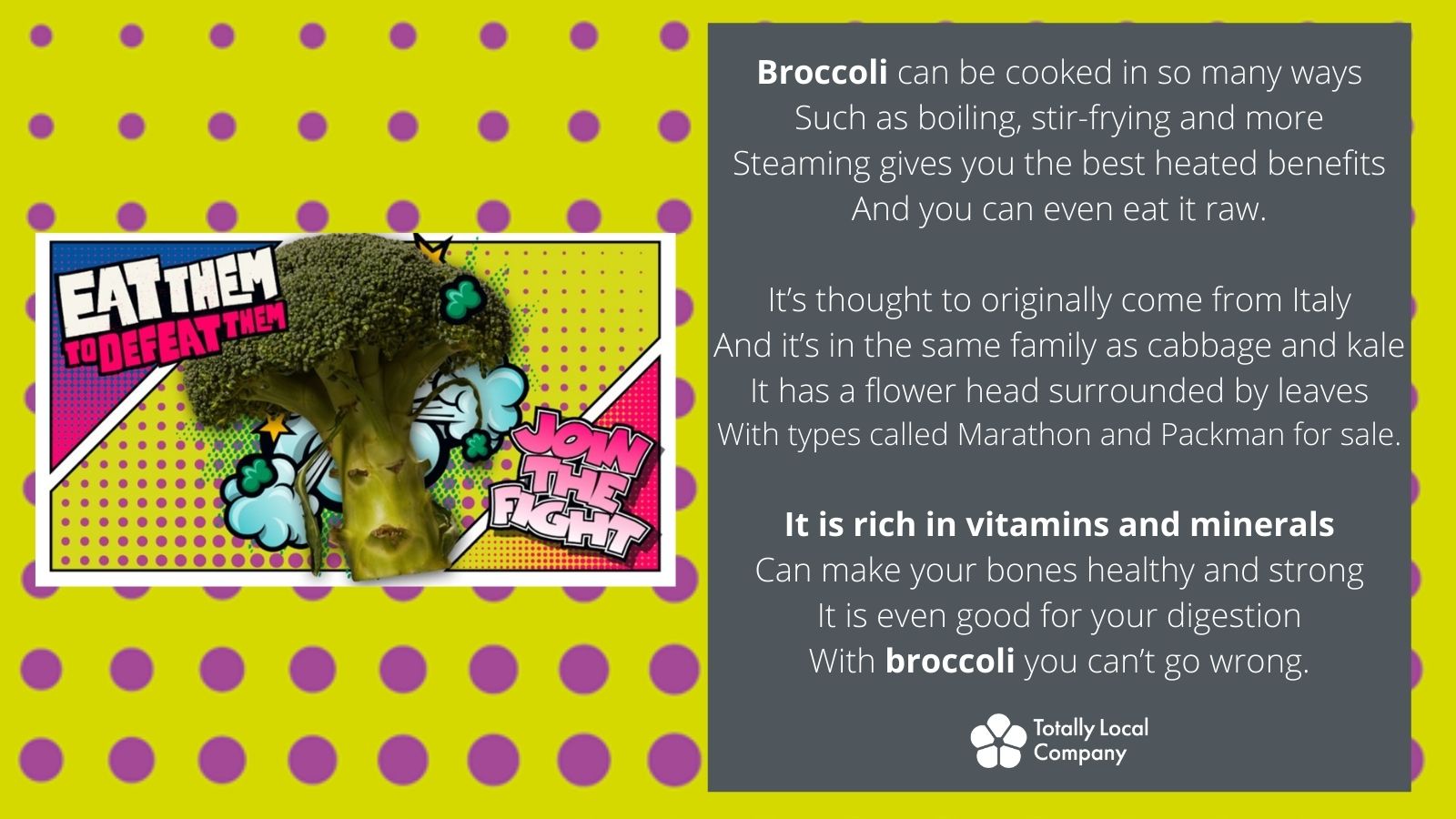 Eat Them to Defeat Them – Broccoli!
Posted On: 16 Mar 2022
We're now mid-way through broccoli week as part of Eat Them to Defeat Them.
Did you know – you can even eat broccoli raw?
It is so good for you; we've created a little ditty about brilliant broccoli!
Broccoli can be cooked in so many ways
Such as boiling, stir-frying and more
Steaming gives you the best heated benefits
And you can even eat it raw.
It's thought to originally come from Italy
And it's in the same family as cabbage and kale
It has a flower head surrounded by leaves
With types called Marathon and Packman for sale.
It is rich in vitamins and minerals
Can make your bones healthy and strong
It is even good for your digestion
With broccoli you can't go wrong.