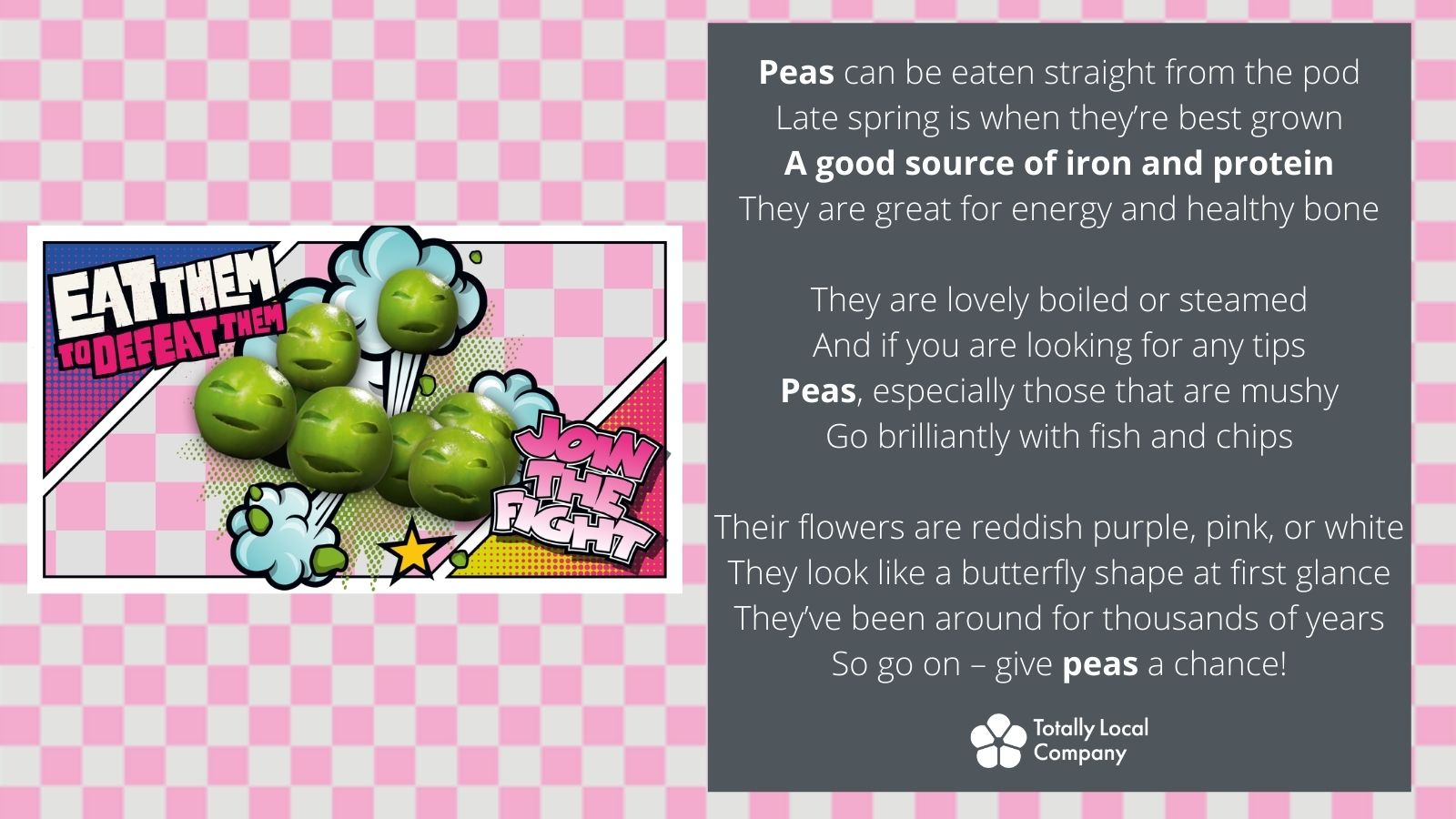 Eat Them To Defeat Them – Peas!
Posted On: 30 Mar 2022
We're now mid-way through pea week as part of Eat Them to Defeat Them.
Did you know – peas are great for energy and healthy bone.
They are so good for you; we've created a little ditty about fabulous peas!
Peas can be eaten straight from the pod
Late spring is when they're best grown
A good source of iron and protein
They are great for energy and healthy bone
They are lovely boiled or steamed
And if you are looking for any tips
Peas, especially those that are mushy
Go brilliantly with fish and chips
Their flowers are reddish purple, pink, or white
They look like a butterfly shape at first glance
They've been around for thousands of years
So go on – give peas a chance!