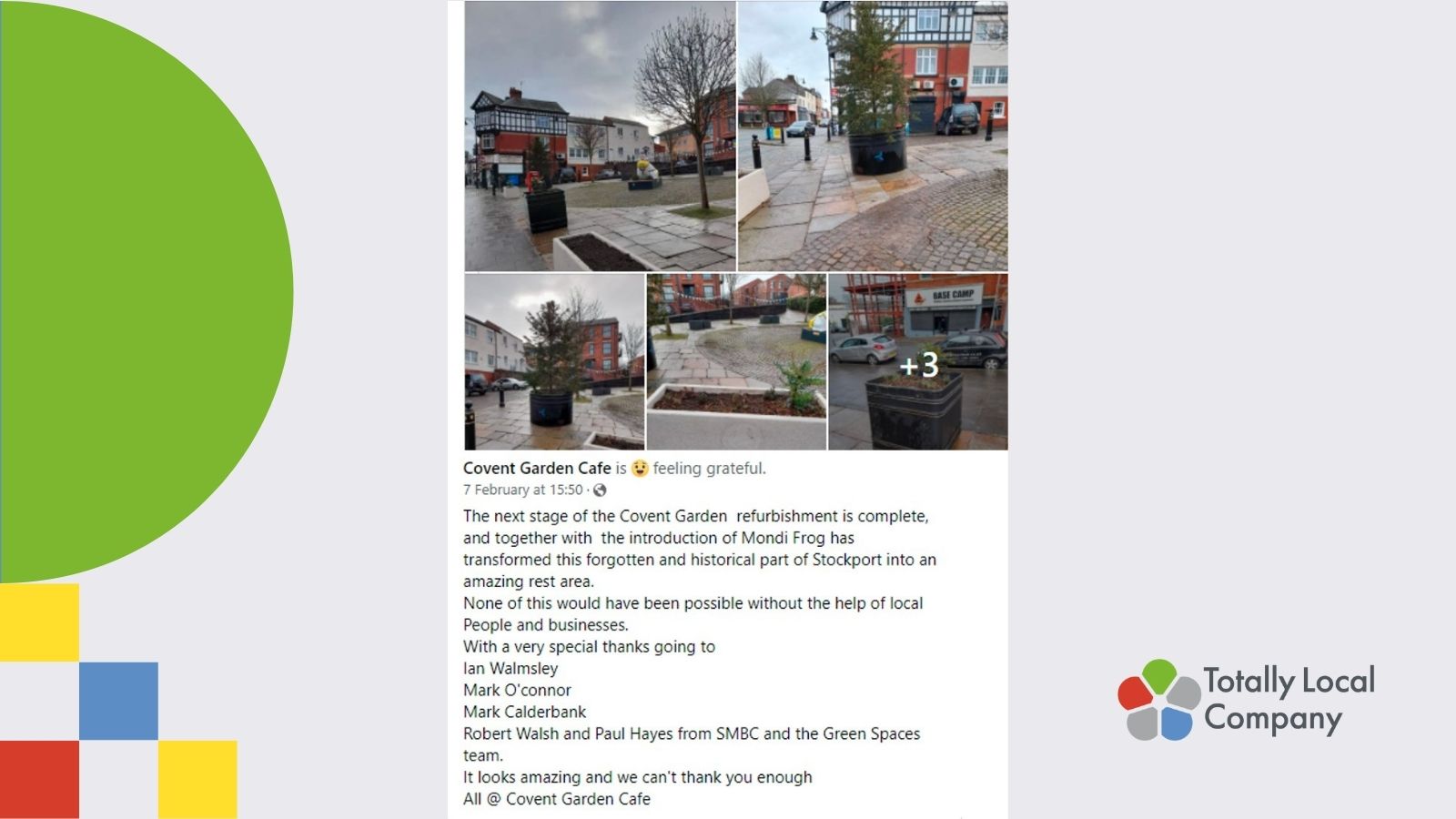 Posted On: 01 Mar 2022
Shout Out to Mark, our Group Engineering Leader. Mark. Mark worked in collaboration with SMBC team members to refurbish Covent Garden (Middle Hillgate).
Becca who runs Covent Garden Cafe has taken the time to say thanks to Mark and the team involved.
The businesses surrounding the garden wanted to create a positive community space in this area, a former burial site. They started by bidding together to buy a Stockport frog – in aid of St Ann's Hospice (which you can see in one of her photos).
Next on the agenda was cleaning the area and adding plants surrounding the frog. They wanted to add a new fence for hanging baskets. Putting safety-first, Mark suggested planters as a better and more secure solution – given the fence foundations weren't secure.
Mark arranged for the area to be cleaned. He then sourced four planters to be placed on site.
It is great to see our support for a real community space, as Becca says 'it looks amazing and we can't thank you enough'.
Well done Mark!
(shared with permission of Covent Garden Cafe)