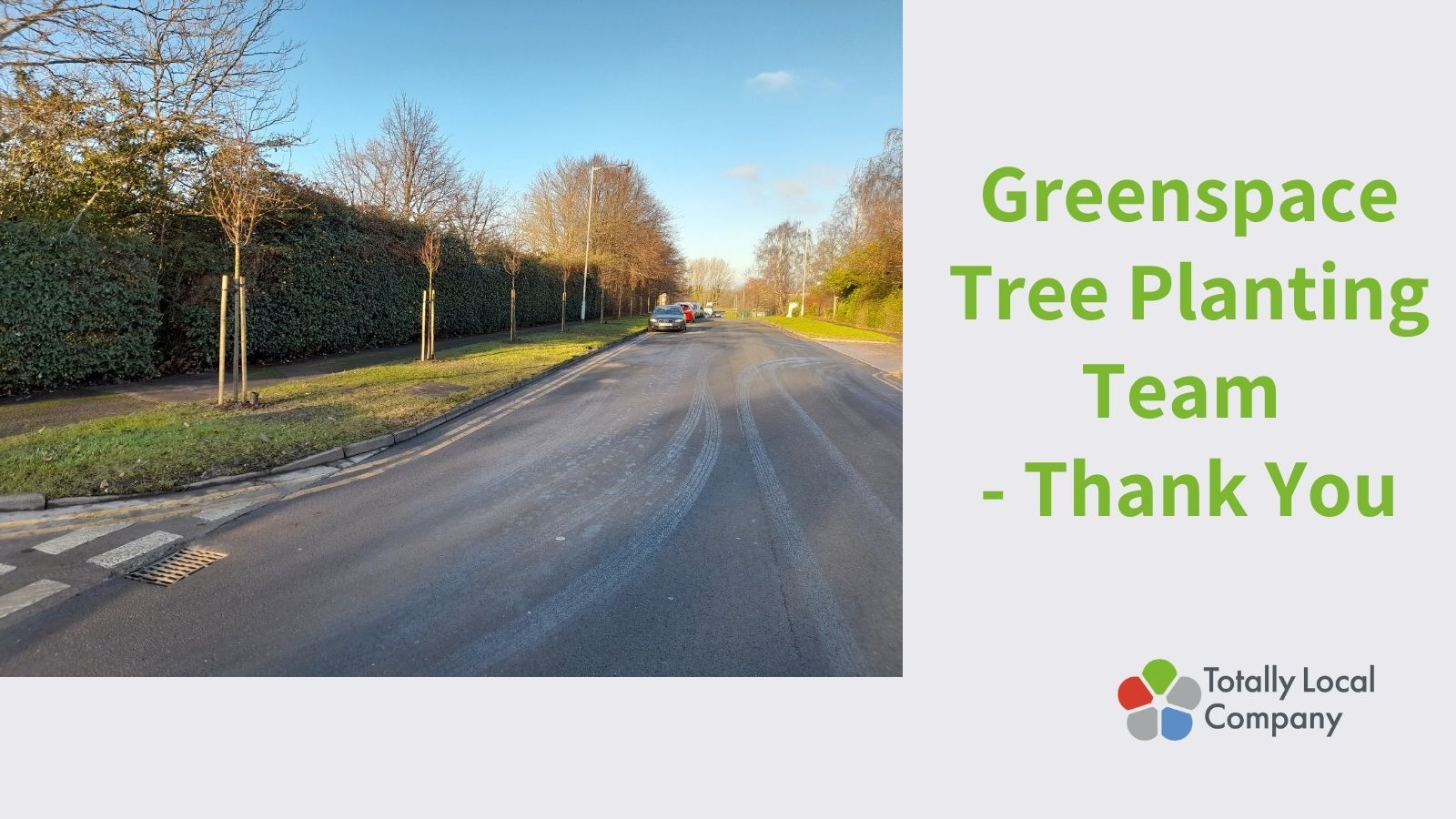 Greenspace Tree Planting team – thank you
Posted On: 23 Dec 2021
Shout Out to the TLC Greenspace tree planting team.
The team are currently working on Bredbury Parkway and are doing a great job.
They will be planting a phenomenal 300 trees on the Parkway Estate over the next few weeks.
We've brought the tree planting team in to support our TLC winter works programme and SMBC's Climate Action Now (CAN) environmental targets.
Applications are now open for the Stockport Climate Action Now fund. The fund supports residents, communities and schools who have a proposal that will help reduce greenhouse gas emissions.
You can read more about Climate Action Now here:
https://www.stockport.gov.uk/can-climate-strategy-stockport/can-council-can