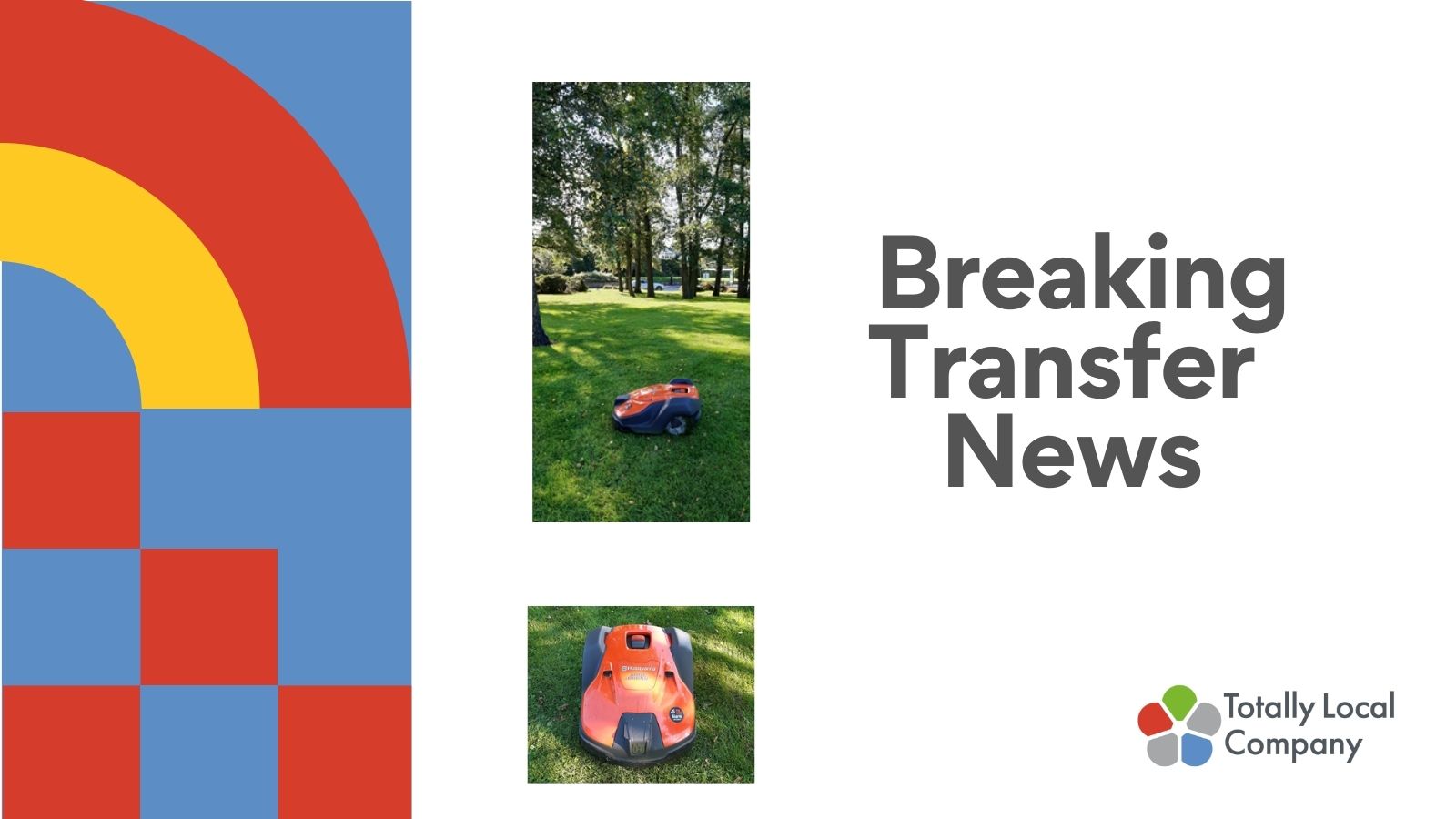 Posted On: 27 Aug 2021
At TLC we like to think outside the (penalty) box – and as such we're pleased to introduce you to our new automated mower: Mow Salah!
Mow puts Safety-first taking care of a busy roundabout in Bramhall. He:
Puts his team first – he makes sure his colleagues don't have to regularly run across traffic to mow the roundabout.
Shouts clear instructions – he makes a very loud noise if anyone tries to move him from his stomping ground.
Tracks back effectively – his tracking device means his team always know where he is on the pitch.
Welcome to the Totally Local Company Greenspace Team Mow!