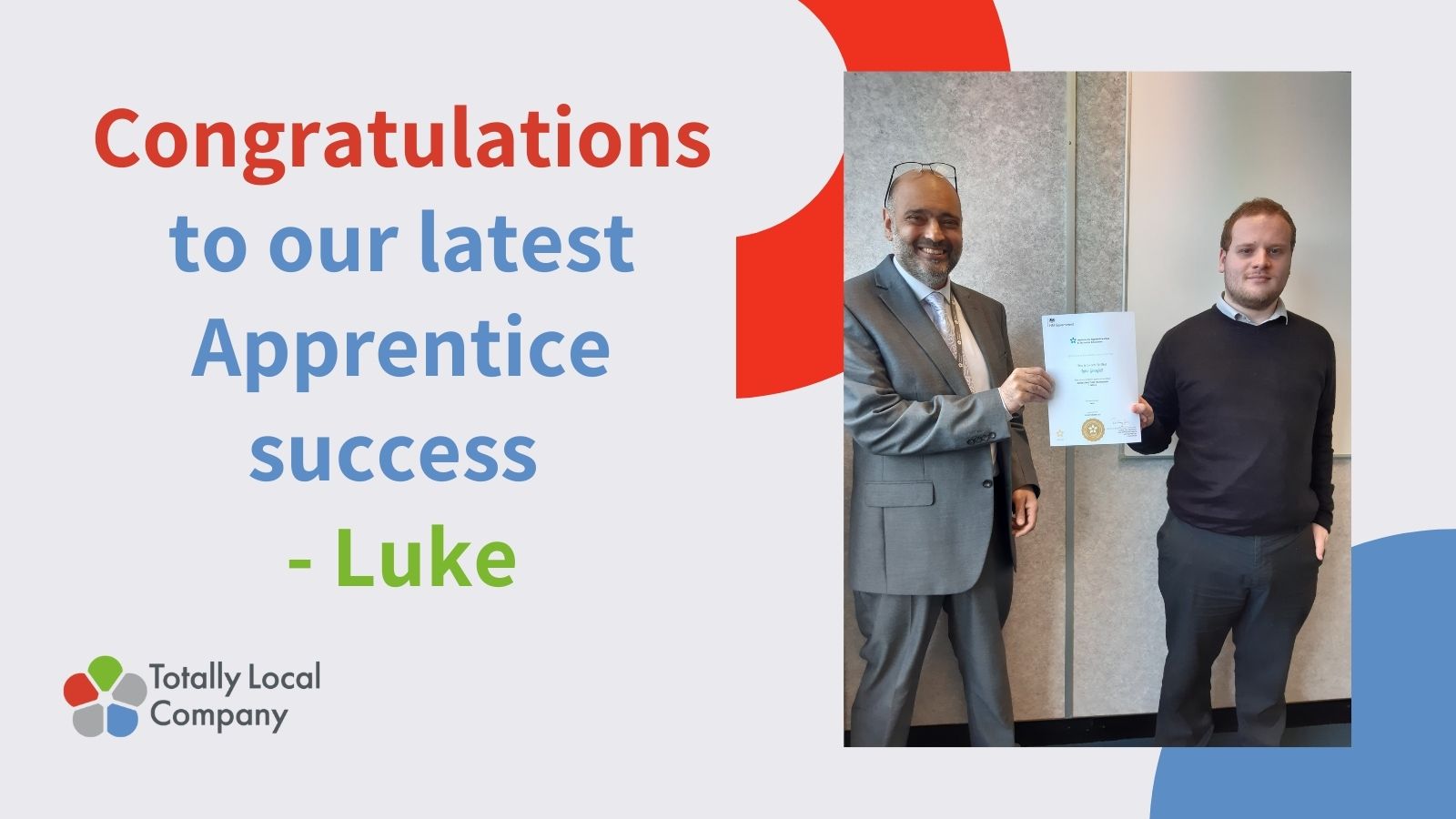 Our latest Apprentice success
Posted On: 07 Mar 2022
Congratulations to Luke, the latest TLC Apprentice to successfully complete his Apprenticeship and take up a permanent role with us.
We've presented Luke with his Apprenticeship Completion Certificate (Infrastructure Technician Level 3). Luke passed every single exam at the first opportunity – great job!
He has now taken up his role as Helpdesk Analyst and we wish him all the best for the next steps in his Totally Local Company journey.
Photo shows Luke pictured with Parag, Head of IT.