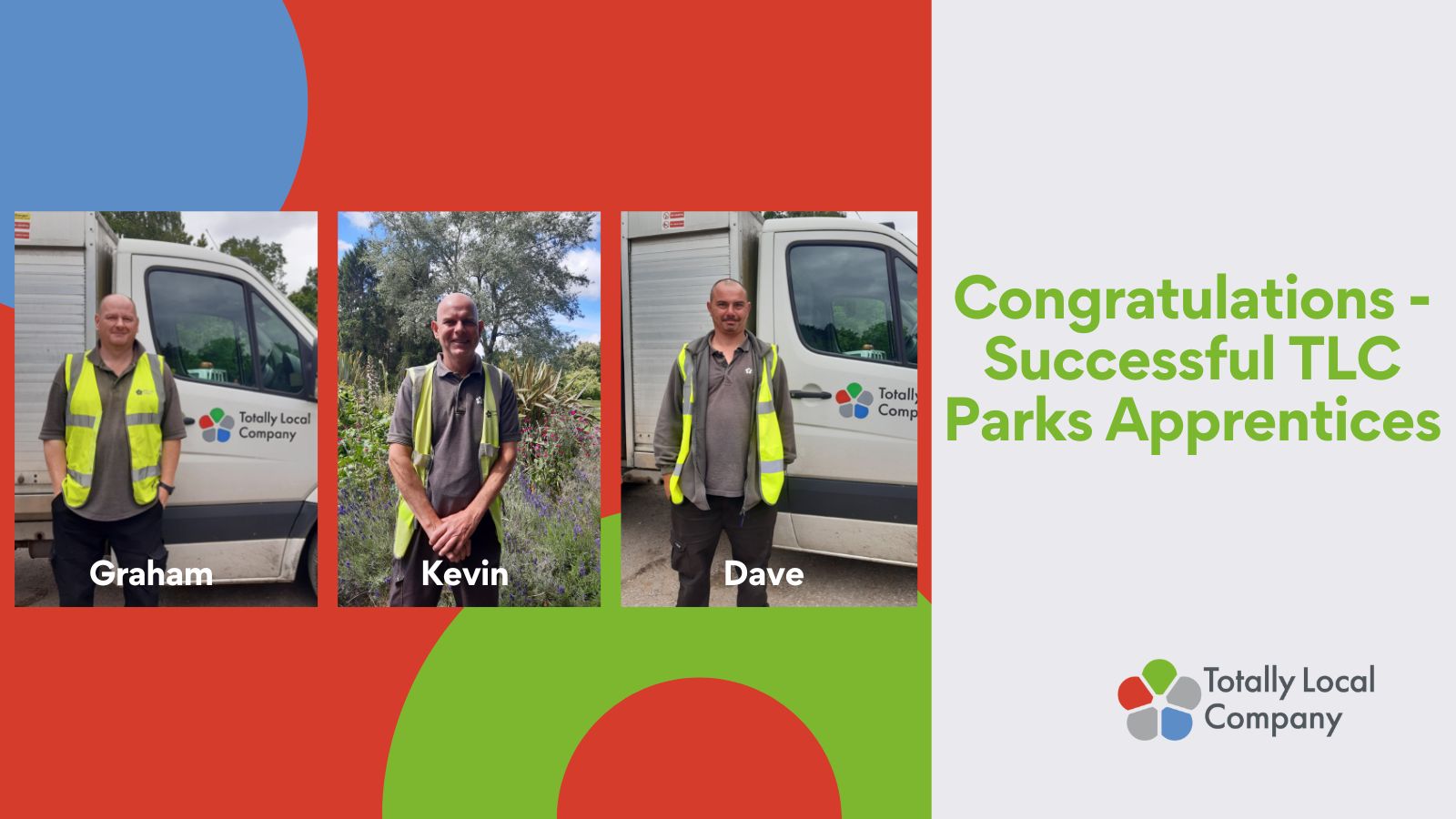 Parks Apprenticeship Success
Posted On: 26 Aug 2022
Huge Shout Out to three members of our TLC Parks team who have successfully completed their Horticulture Level 2 Apprenticeship.
Well done to Graham, Dave and Kevin.
The course comprises 20 written units and covers aspects like plant identification, propagation, pruning, and the general health and care of plants. It also includes things you might not expect like health & safety – for example: equipment training – and first aid.
The experience:
The Apprentices all gained a wide range of experience by working across our gardening teams. Role variety included everything from line marking football pitches to hedge cutting and clearing footpaths in woods.
Kevin, Dave & Graham benefits from the variety of roles they covered. TLC also benefits if cover is required across teams.
The best bits of the role?
For Graham it is working outside and the variety and for Dave it is that every day is different. For Kevin it's when members of the public come up to say thanks and congratulate him and the team on their work. It is also the benefit of being able to see results achieved instantly.