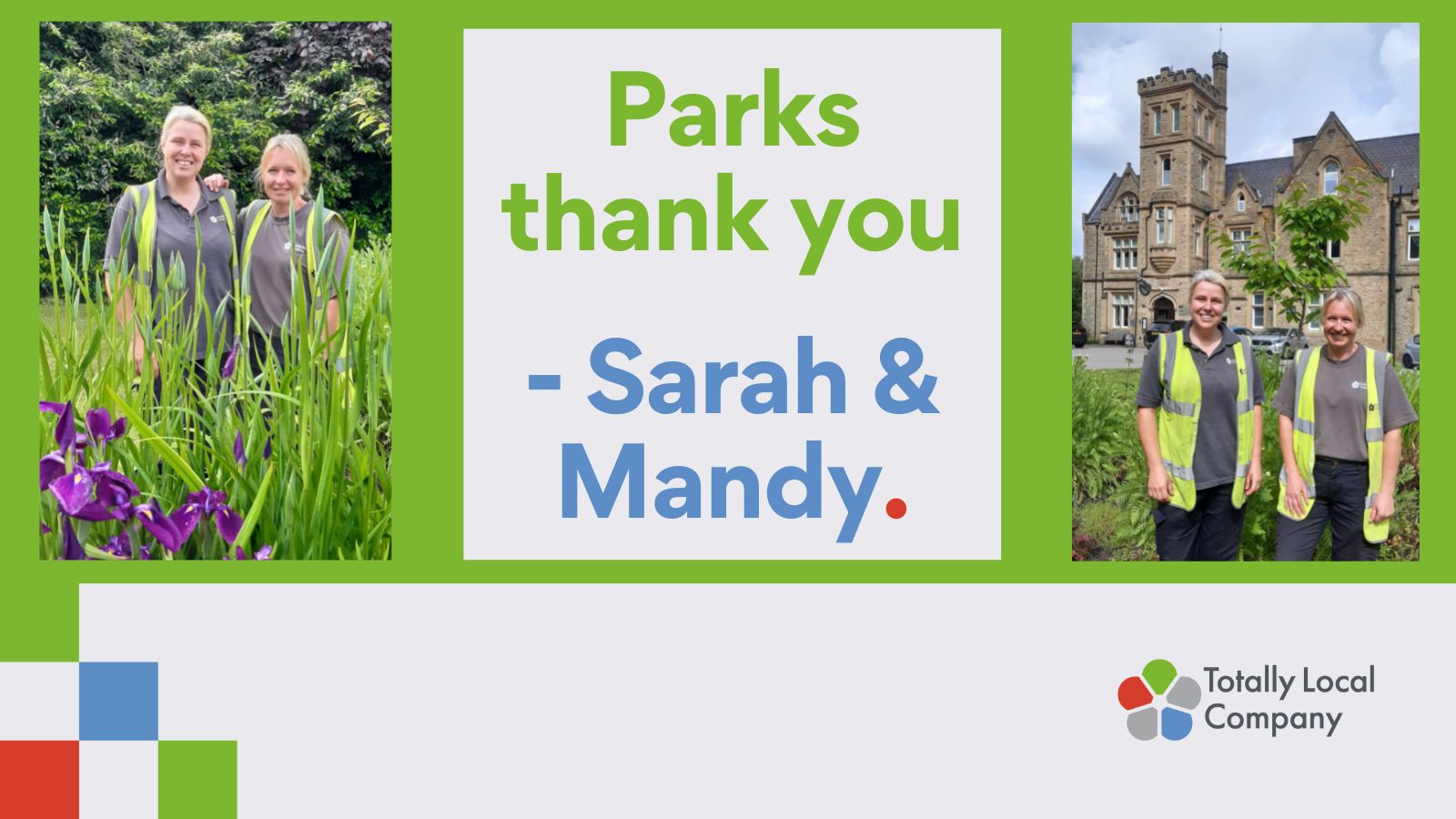 Posted On: 28 Jun 2022
We've received a lovely thank you for Sarah and Mandy in our Parks team.
The thanks come from Cllr Jilly Julian on behalf of herself and the residents of Cheadle:
'The parks crew in this ward get SO much love from residents – everyone says "Mandy and Sarah who look after this park (whether it's Carrs Rd, Jubilee, or wherever) are brilliant!
Nothing is too much trouble and they always engage really well with the public while they're working".
They are real ambassadors for Totally Local Company'.
Thank you Sarah and Mandy for making a real difference to the residents of Cheadle. We're so proud of the work you do.