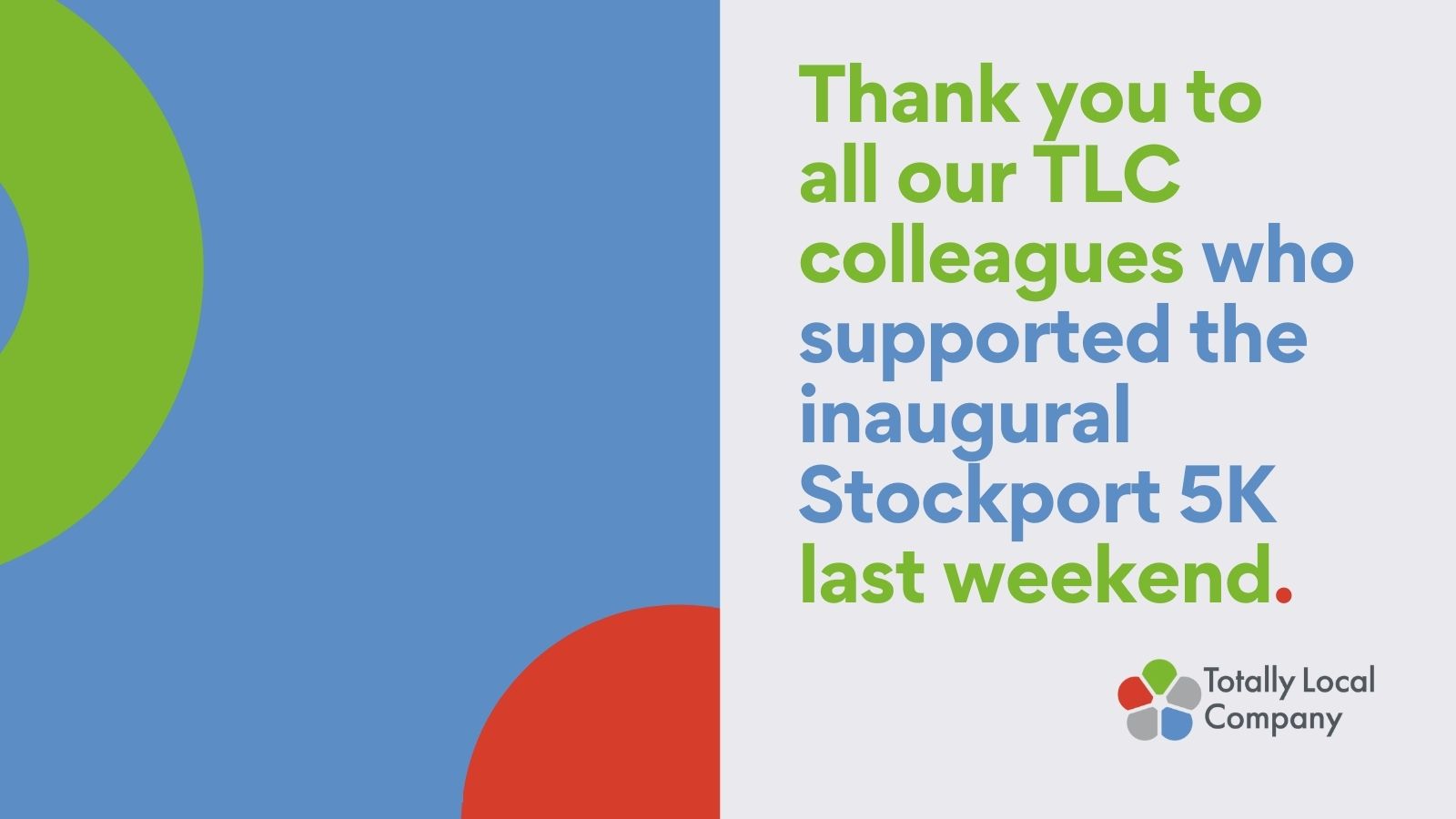 Stockport Urban 5K thank you
Posted On: 24 Sep 2021
A huge thank you to all the TLC employees who supported the first ever Stockport Urban 5K race on Saturday. Thanks also go to those who helped with the additional walking and cycling events that took place over the weekend.
Without their work behind the scenes, events like this simply wouldn't happen. The 5K event was of particular importance – not only because it was the first of its kind – but also because of the good causes it was raising money for.
The race was run in memory of our Stockport Council colleagues Will Garner and Dave O'Brien from the Street Lighting team.
Funds are being raised for the British Heart Foundation and Beacon Counselling. If you would like to donate the links to both charities can be found here: https://www.runningbeefoundation.co.uk/events-calendar/stockport-urban-5k/
Finally, congratulations to all those who took part in the race!