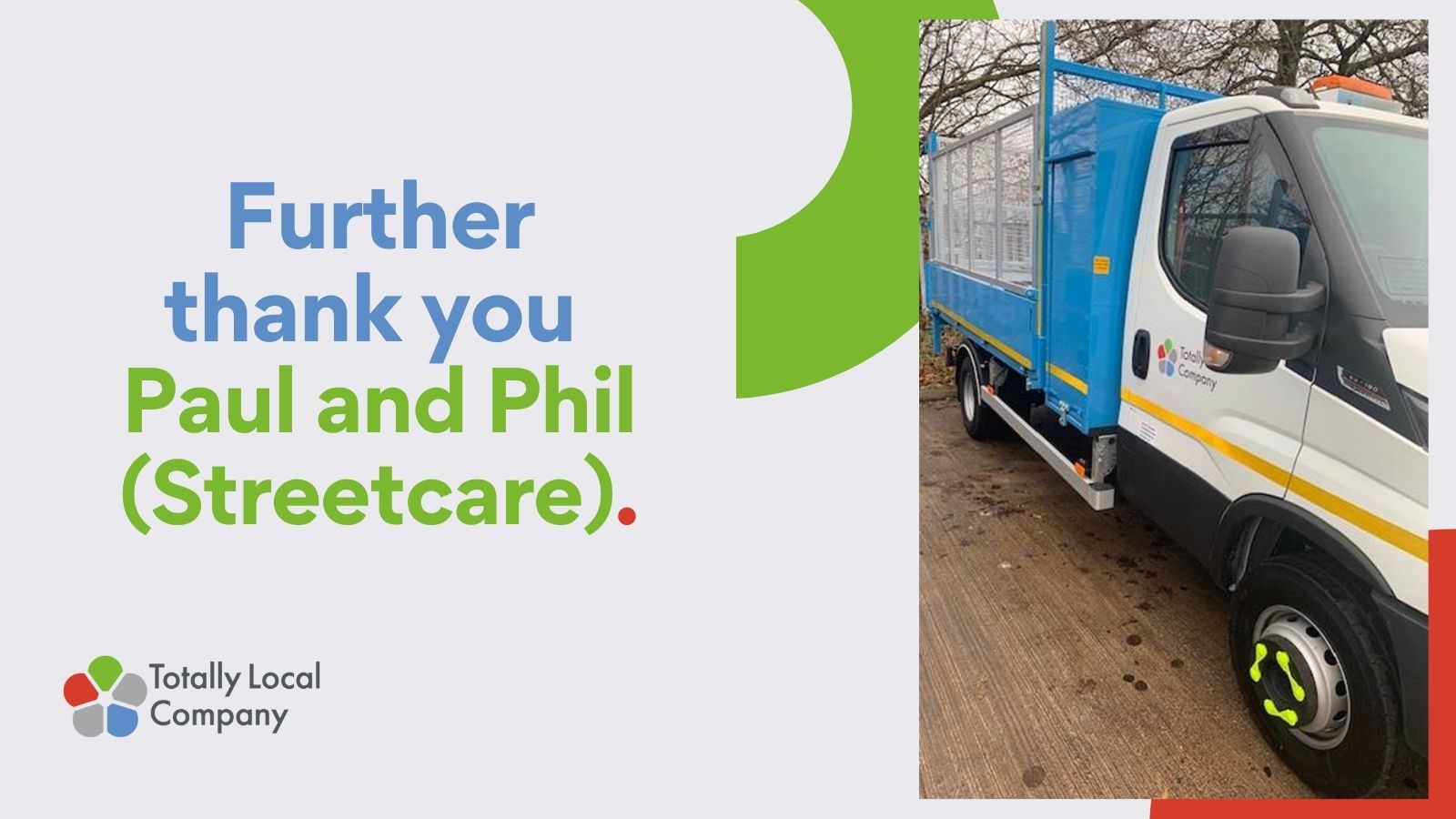 Posted On: 01 Jun 2022
We've received another lovely thank you, again from a member of the public, for Paul and Phil in our Streetcare team.
She shares, in relation to their work in Edgeley, 'Your men were wonderful – nothing fazed them. I'm one very grateful person to have had a health hazard moved from the side of my home. I'm so pleased with the speedy response. Thank you'
Well done Phil and Paul.