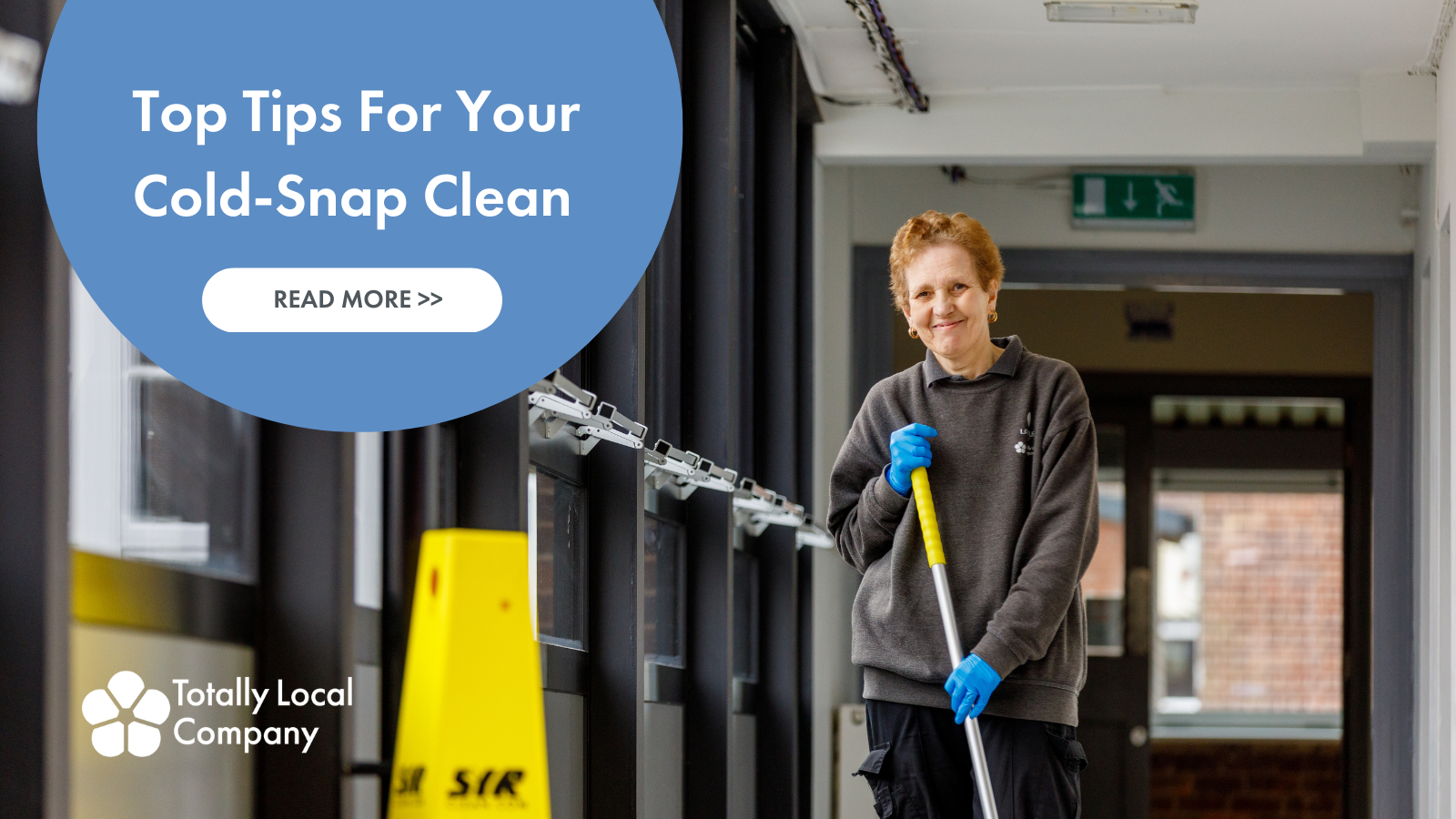 Top Tips For Your Cold-Snap Clean 🍂 
Posted On: 10 Nov 2023
You've heard of a spring clean but move over spring – this is all about the cold-snap clean!
A change in season brings a new set of tasks to tick off your organisational to-do list. With falling leaves, wetter weather, and gusty winds outdoors, you'll find it also takes a toll on your offices and indoor spaces. Before you know it, it'll be winter, bringing even muddier footprints and messier indoor spaces all around. 
So, here are our cold-snap cleaning tips to prepare your spaces for the long, wet and cold months: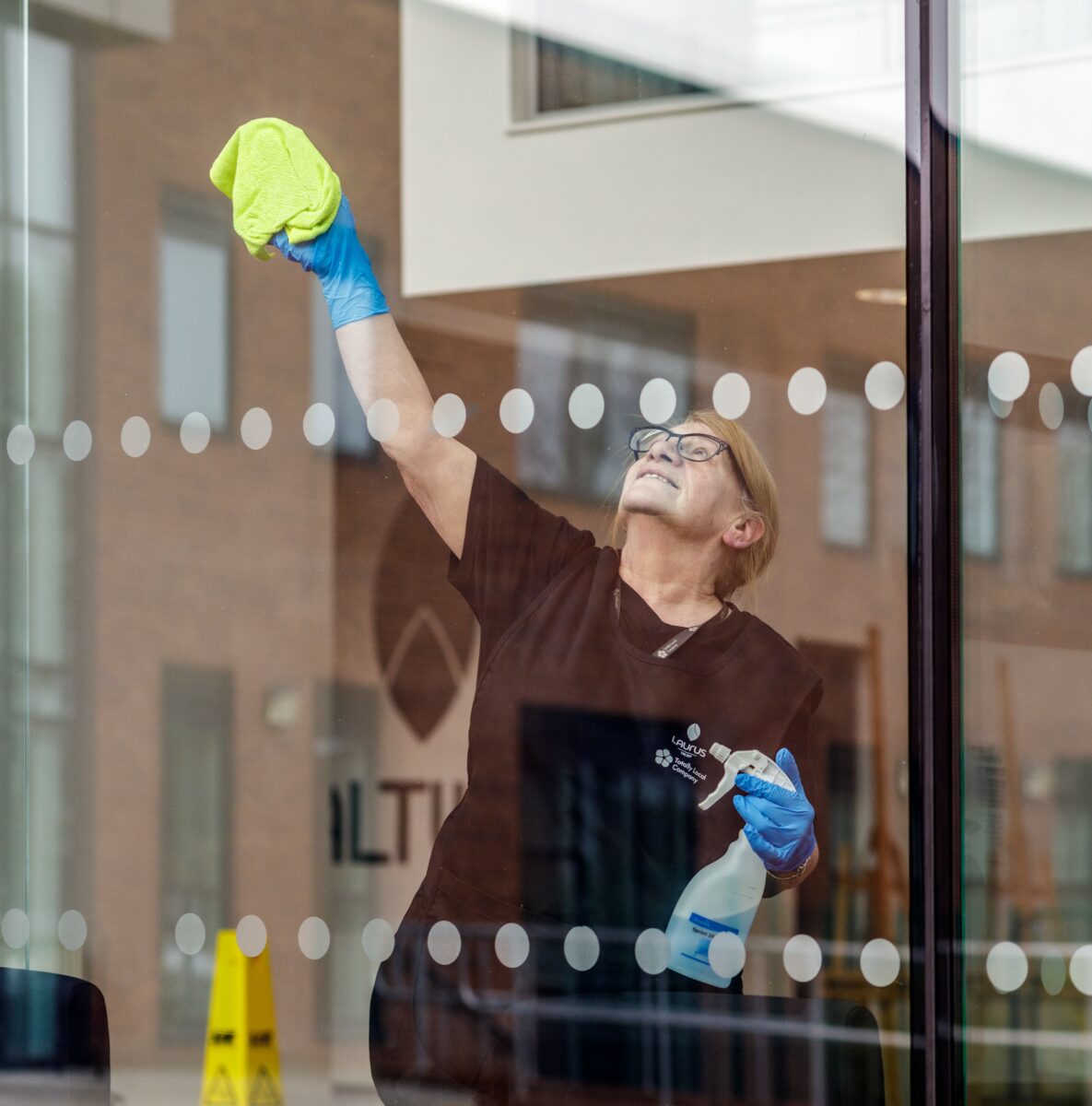 Book in a window clean

Yes, having clean windows looks nice, but it's more than that. Clean windows give a great first impression to whoever uses your building that streaky glass could never compete with. It signals professionalism and an attention to detail that doesn't go unnoticed. 

Dirt, grime, mould and mineral deposits are bad news. They gradually etch into glass surfaces, which leads to permanent damage over time. Summer tends to leave a residue of destructive dirt on your windows, so book a window cleaning service with our team to ensure they're in tip-top condition going into the colder months.  
Plan ahead!

It's creeping up to that time of year when a deep clean needs to be done. Our expert team of commercial cleaners offer an intense deep clean, including steam cleaning, carpet cleaning, and so much more.  

We're entering the cold season (both temperature and sickness), and health and safety become another priority. With lots of germs and illnesses flying about, it's important you keep areas clean, especially high-contact areas like desks and keyboards. 

The best time of year to book them (especially if you're a school or office) is during the Christmas holidays when everyone is at home. Make sure you plan ahead by getting it booked as soon as you can to avoid missing out.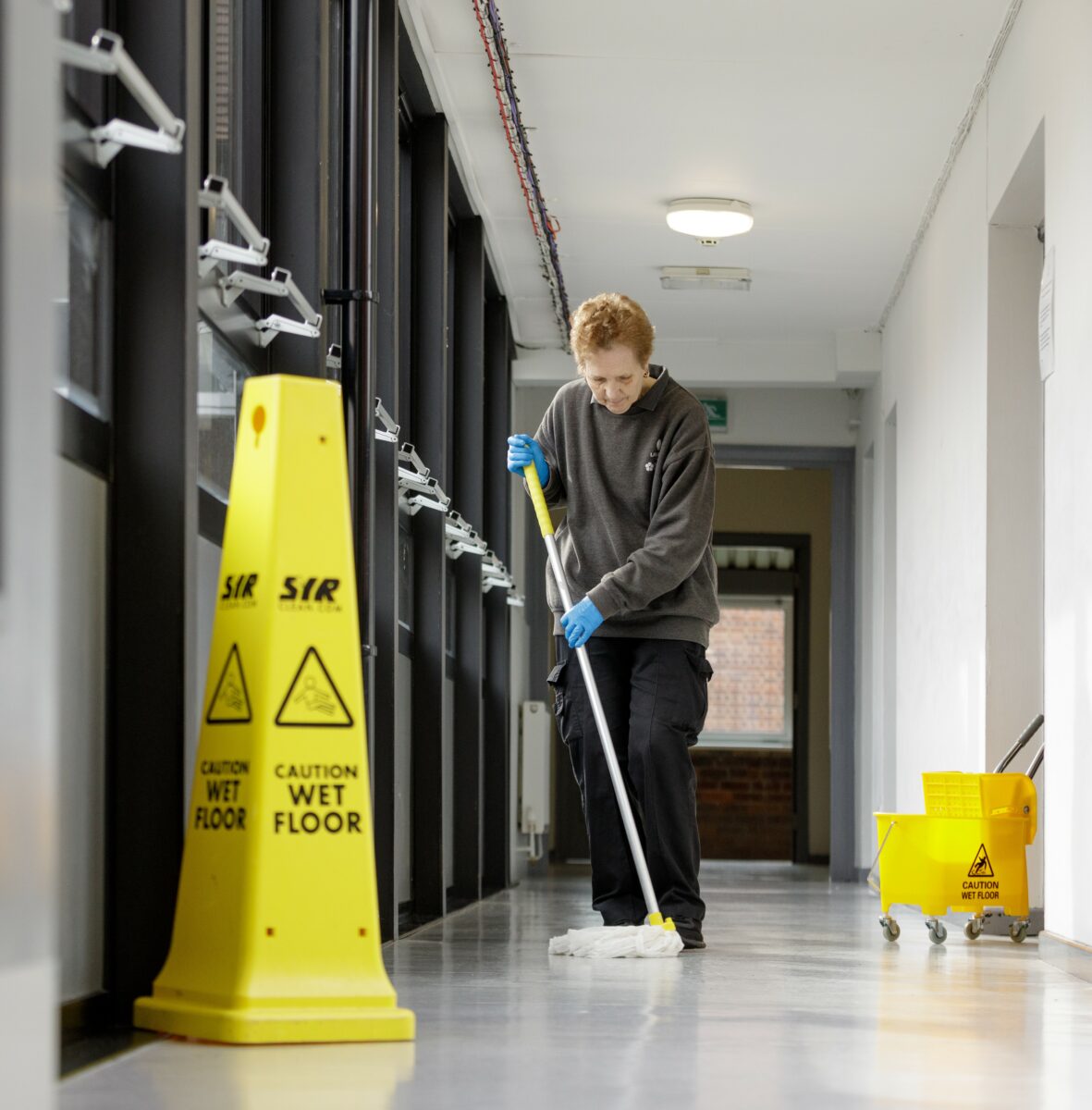 Use wet floor signs, always.

Our excellent cleaning team promotes excellent health and safety standards, keeping people safe and reducing risk. Wet floor signs might sound like a given, but they're so important this time of year and in the coming winter months. Not only are they a legality, but they are vital for health and safety to notify people of the risk.

With autumn and winter comes wetter and muddier weather. Whether it's people tracking in mud and water, wet umbrellas dripping on the floor, or notifying people of freshly cleaned wet floors – they're essential in keeping the people using your buildings safe. Make sure you've got plenty of them and that you're using them regularly! 
Ensure you're getting the necessities covered in your cold-snap cleaning checklist so that you are more than prepared for the coming colder months. 
We offer a variety of cleaning services and packages – everything mentioned above we can service you with, and more! If you'd like something more tailored to your needs, get in touch with us today, and we'll work with you to create a bespoke cleaning services package that covers everything you want and need.