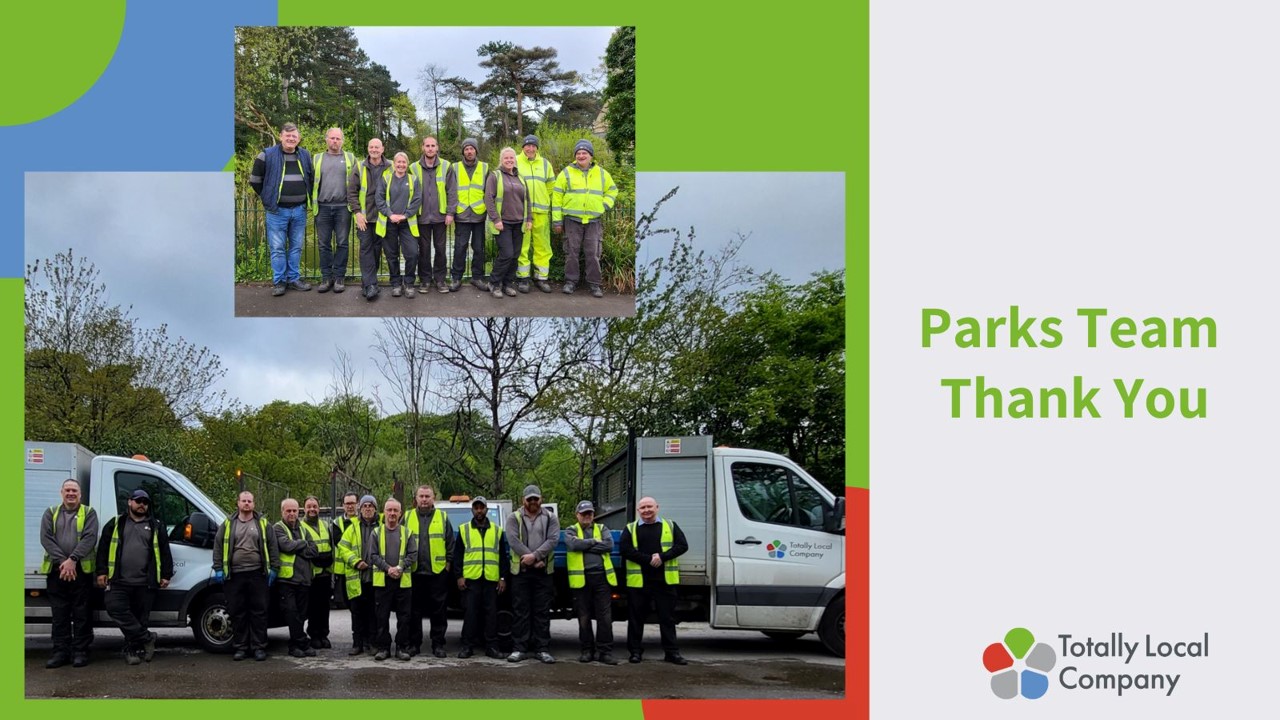 Tree Planting – Parks Team Thank You
Posted On: 02 Jun 2023
We want to give a massive Shout Out to every single person in our Parks team.
Our teams, based at Brabyns and Bruntwood, have done a fantastic job – not only getting through their core activities and winter work programme – but in addition significantly supporting SMBC with their 10-year tree planting project.
Our Parks teams have completed all their core work over the last few months but have also completed a further 64 winter work jobs – ranging from installing new litter bins to pruning overgrown borders.
In addition to the above – many of the teams have been involved in the tree planting project. Those not involved undertook additional work – covering those who were planting trees – so whilst we are now going to highlight their tree planting work – this thank you goes out to everyone in the team, not just those who were planting trees themselves.
Climate Action Now
As part of SMBC's ambition for Stockport to become carbon neutral by 2038 they have provided the following commitments (and more):
• We will plant at least 11,500 standard trees in parks and along the highway by 2030
• We will create an orchard in every ward across the borough by 2025/26, planting up to 3,500 fruit trees across all sites by 2030
You can read more about their plans here: https://www.stockport.gov.uk/our-climate-change-plan
TLC Trees
Our teams have been planting huge number of trees – here are the phenomenal stats of what our Parks teams have achieved this year:
• To date 1174 trees planted over 55 sites across Stockport
• All trees were root balled and up to 100 kg in weight
• Every tree had a services plan to examine followed by CAT scanning for utility services (this is done for safety reasons – to ensure a tree is not being planted where there are pipes etc that need to be avoided)
• 1222 tree stakes used
• 100m of irrigation pipe used
• 439 cages for those trees that needed it
• Two tons of woodchip mulch used
In addition, we'd like to highlight the 32 trees that were planted by our team at Gorsey Bank Park in memory of Cllr Sheila Bailey who sadly passed away in 2022. The 32 trees represent her 32 years of public life in Stockport.
Finally, you can read more about the importance of trees on our website: https://www.totallylocalcompany.co.uk/treeworks-good-for-your-greenspace-great-for-the-planet/
The Parks Management team want to say a big thank you to every member of the team for this period of work, including the tree planting. You have all done an incredible job – well done.
(several members of our teams from both Brabyns and Bruntwood pictured)