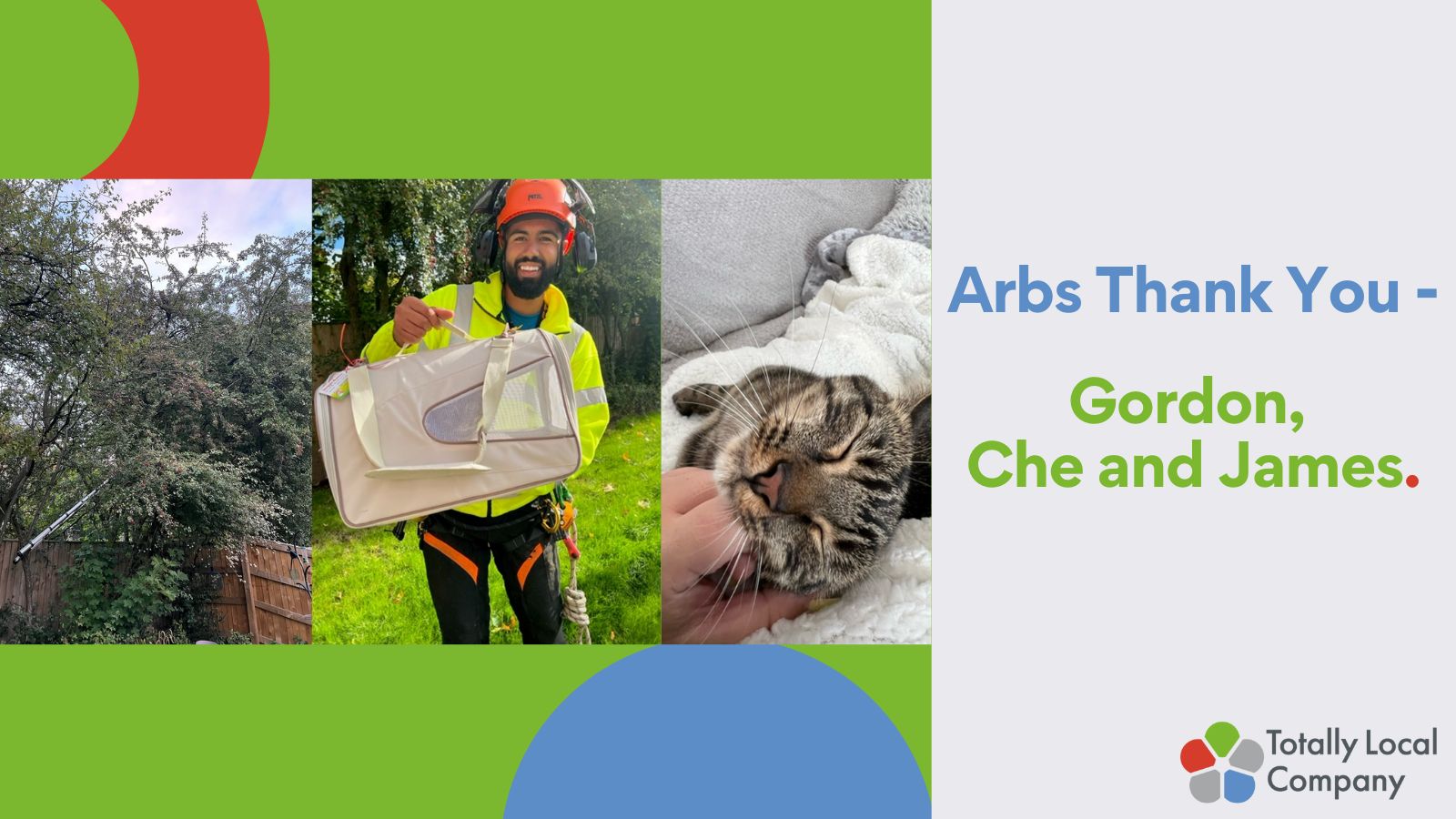 Posted On: 06 Oct 2022
Shout Out to three of our Lead Arborists who came to the assistance of a Heaton Norris resident.
Rebecca got in touch with our tree-surgery team and asked for their help. Her one-year old cat, Fred, had been stuck 20 feet up in a tree for over a day.
All other options for getting him down (and asking for help) had been exhausted. Thankfully her Mum knew about Totally Local Company and Gordon, Che and James were in the area and went to assist.
This is what Rebecca had to say:
'The three guys who helped were amazing, calm and extremely talented. I was in awe watching how efficient they were, including how they handled Fred to get him into a carrier at 20 foot!
It has proved to me that in a world of chaos, there really are heroes who don't wear capes. All done out of the goodness of their hearts. I am forever grateful for you rescuing my beautiful (albeit now grounded) Fred. Thank you'.
Well done Gordon, Che and James – you made a huge difference to Rebecca and Fred.
You can read more about Rebecca's story here: (https://www.linkedin.com/feed/update/urn:li:activity:6980541102332256257)