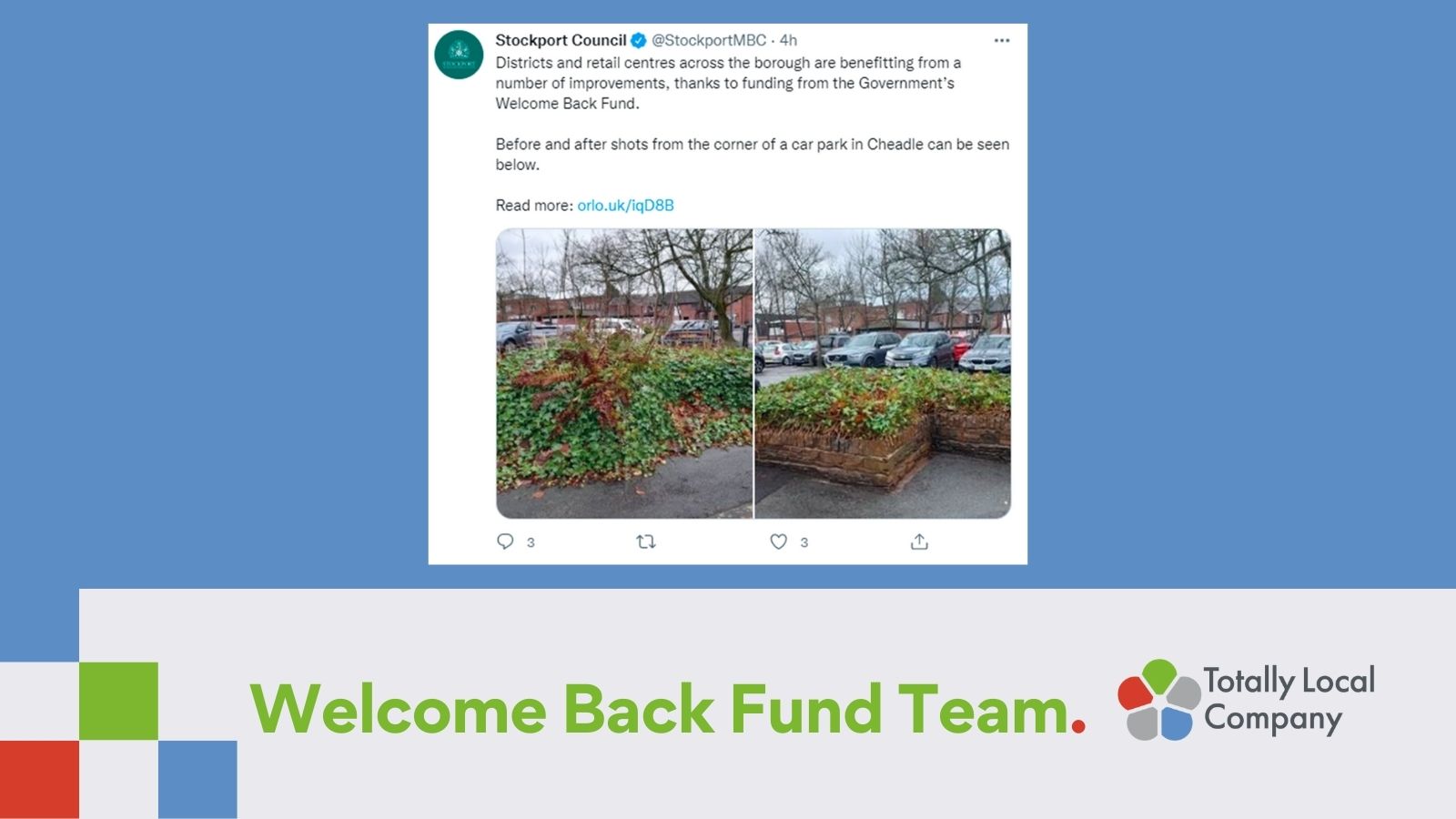 Welcome Back Fund Team (Streetcare)
Posted On: 25 Mar 2022
SMBC have shared details of the great work our Welcome Back Fund Team are doing across Stockport.
As part of our Streetcare team they are making a huge difference across our borough.
Cllr David Meller, Cabinet Member for Economy and Regeneration at SMBC, said: "This funding has given a real boost to some of our local high streets and business community, who deserve our support more than ever right now".
You can read more about their work here.
Well done team