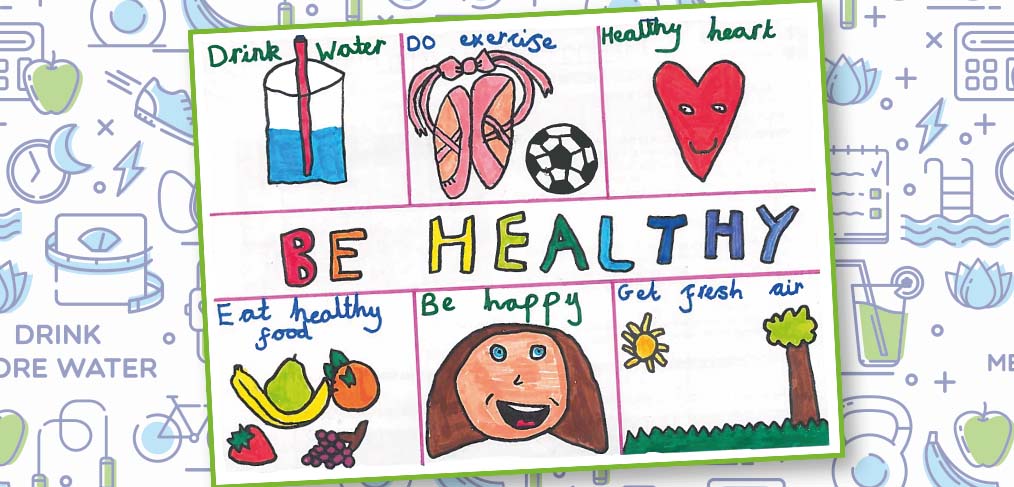 Stockport schools go Totally Healthy
Posted On: 23 Jul 2018
A pupil from St Simon's Primary school in Stockport was announced as the winner of the Totally Local Company and Little Sports Coaching Healthy Lifestyle competition.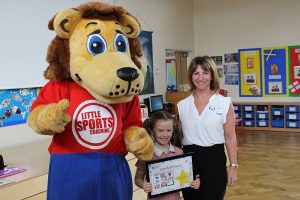 The competition asked children in schools that Totally Local Company work with, to think about all elements of a healthy lifestyle. The children were then asked to design a poster which promotes all messages around Healthy Lifestyles, such as healthy food, water, exercise and a healthy mind.
To help children think about their poster design, Totally Local Company and their competition partner, Little Sports Coaching, visited the schools and delivered assemblies exploring how healthy eating and exercise can affect energy, concentration and performance at school.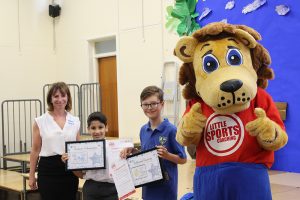 To celebrate the winning poster design and the posters by the two runner ups, their posters will be displayed at Bramhall, Bredbury, Hazel Gove, High Lane and Reddish libraries throughout the 2018 summer holidays. In addition, Scarlett, winner of the competition, has also won a free week at Little Sports Coaching for herself and a friend, as well as a free Little Sports Coaching session for her class at school.
The two runner ups receive a free day at Little Sports Coaching for themselves and a friend to help kick-start or support their own healthy lifestyles.
Everyone who entered received a voucher code for a 10% discount off a Little Sports Coaching holiday course.
Jacqueline Shalks from Stockport based Facility Management business, Totally Local Company, said:
"As providers of freshly cooked, nutritious school meals, we see first-hand the benefits of healthy eating.
"We take great pride in encouraging the children to think about healthy choices in their lifestyle and, by combining our message with Little Sports Coaching, we're able to make it really clear that healthy living is about the food you eat and the exercise you take."
Craig Brennan, founder and CEO of Little Sports Coaching said,
"I've been really impressed with the standard of entries in the Totally Local Company schools competition. I thought the winning entry really managed to get across the benefits of healthy eating. Creating good habits at a young age can make a huge difference to children as they develop, so it's great to see so much wisdom in so many young people.  That's why we are promoting the Healthy Lunch box and supporting the Change4Life campaign. This gives tips to parents to help them make healthy lunchbox choices for their children on our forthcoming summer sports holiday courses."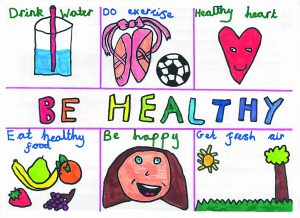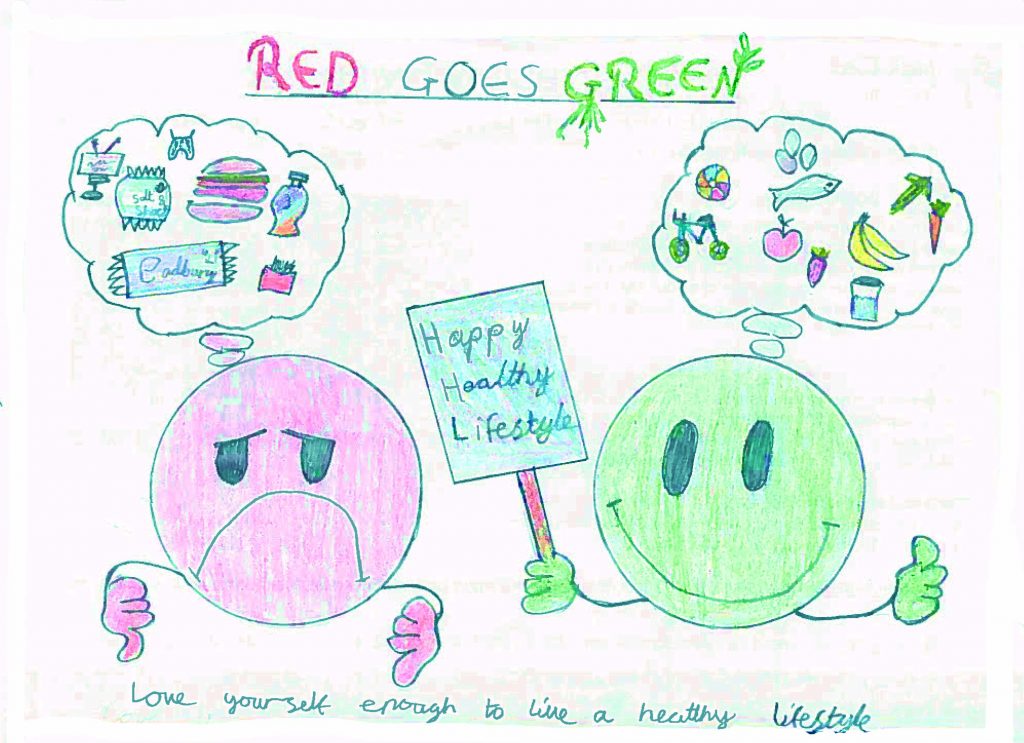 If you'd like to know more about how Totally Local Company supports local schools, visit our School Meals page or follow us on Twitter and LinkedIn.