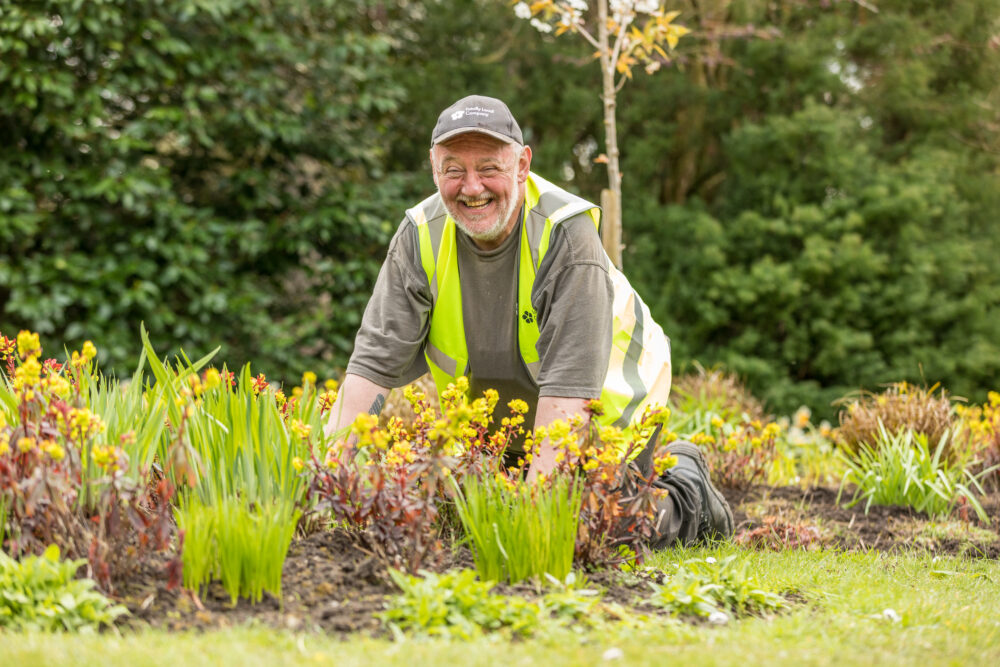 Top 10 Ways To Put Your Business' Best Foot Forward For 2023
Posted On: 01 Jan 2023
2023 is finally here and your company is looking forward to the next 12 months of success. With a new year comes a fresh new start, so why not start the year as you mean to go on? Here are our top 10 tips for making your facilities management straightforward, efficient, and effective this year.
1.New year clear out
What better time to have a clear-out than at the start of the year? Finally, get rid of items you have lying around that serve your organisation no purpose or are beyond repair. We can support you with our skip hire, with a range of skip sizes available to suit you and we'll arrange for it to be emptied according to your needs.
2. Prepping the grounds before nesting season
January is the perfect time to book in with our greenspace team to prune shrubbery and clear out dead wood before tiny creatures start nesting. This will help set up your grounds for growth in the warmer months.
3. Nurturing future growth
Of course, you want your business to grow this year, but we're talking about your grounds. The January landscape leaves a bare canvas for our specialist landscaping team to design your ideal outdoor space so it makes a big impact on the people who live in, work in and visit your space. All of our team are certified landscapers and gardeners, offering an extra sparkle to your outdoor space. They'll also install and maintain your brand new gardens.
4. Upkeep bin areas
You want the whole outside area to look good, which includes the upkeep of bin spaces.  Make sure your commercial waste bins are easily accessible and unlocked on the day of collection so that your waste contractor can clear them out on their scheduled days. Ensure you don't put up signage advertising unlocked bins, for safety reasons, just let your bin team know that the bins are in a safe and accessible place.
5. Big cleaning solutions
If the car park or grounds are looking worse for wear in the bleak winter, our large mechanical sweepers are available to lend a sweep with our trusted vehicle operators. Along with litter picking and other maintenance services, we'll have your outdoor space sparkling in the winter sun in no time.
6. Avoid the big freeze
January brings frost which, though beautiful, can play havoc on your operations. Whether you're taking commercial waste out to your bins, or prepping them to be emptied, at times the bin lids can get frozen shut. Using boiling water is risky
7. All grit, not trips
Gritting the paths and roadways benefits everyone and makes your grounds a little bit safer for employees, visitors, and residents. It also ensures good access for your waste disposal services too, to avoid missing a pick up.
8. Tidy outside, clean inside
If you're tidying the outside and clearing out the inside you may as well seize the opportunity to have a deep clean inside. Regardless of whether you've had a clear out or done the outside, January is a great time to book a deep clean as the space is quieter and clearer than other times in the year and it helps you to start the year off super clean.
9. A more long-term clean approach
If you don't already have a solution in place, we can help you with a bespoke commercial cleaning package. Our cleaning teams will work as part of your team to ensure thorough regular cleaning carried out by professionals.
10. Make your facilities straightforward, reliable and totally local.
Totally Local Company is a one stop shop for all things facilities. Our team will coordinate your bespoke solutions all in one place. You'll have a single point of contact if you need us, making it easy to keep track of all of your services. Plus, you'll only have invoices coming from one company at the end of the month making less paperwork for you. We're also totally local, working to make local life better by working hard to do good for the environment, hiring locals and going above and beyond for our communities & customers.
Start 2023 with your best foot forward and get in touch with us today for a chat.