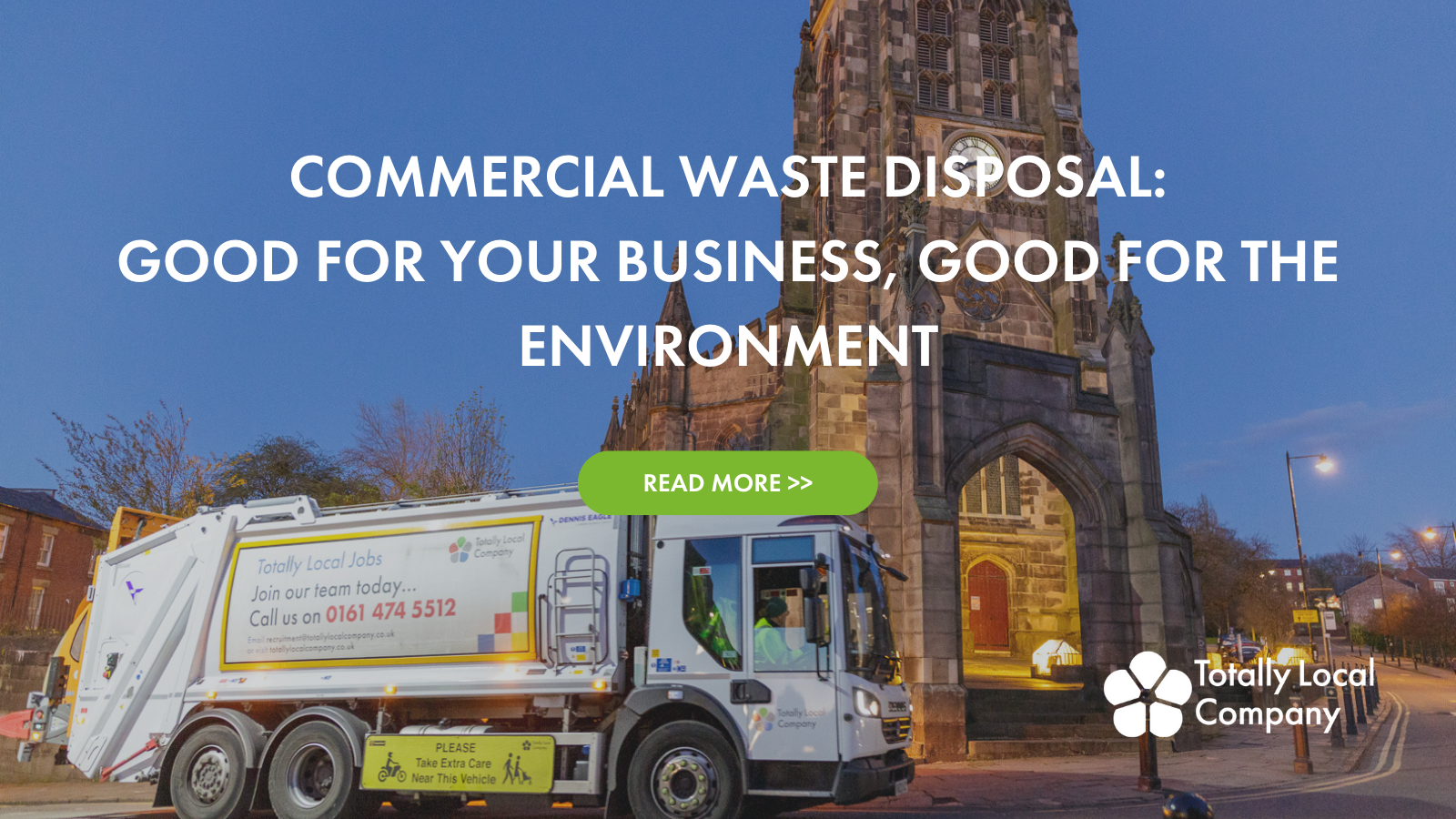 Commercial Waste Disposal: Good for your business, good for the environment
Posted On: 29 Nov 2022
At Totally Local Company, we're passionate about partnering with businesses in our community and delivering reliable and straightforward services. We want to make your local life easier and also greener.
We're committed to doing the very best for the environment when it comes to our commercial waste solutions. We are constantly looking for ways to positively impact and enrich the local ecosystem. We already have measures in place, including:
Recycling 100% of our motor oil waste
Using woodchips from our greenspace projects to produce green energy, powering over 52,000 local homes
Having local businesses repurpose timber to produce community greenspace seating and flowerbeds
Using hypoallergenic, biodegradable cleaning products only
Recycling our catering services' oil into biofuels
Using sustainable energy wherever possible
All this helps contribute to the environment in different ways, from reducing waste to burning less fossil fuel. But we've gone one step further with our Commercial Waste Disposal Services.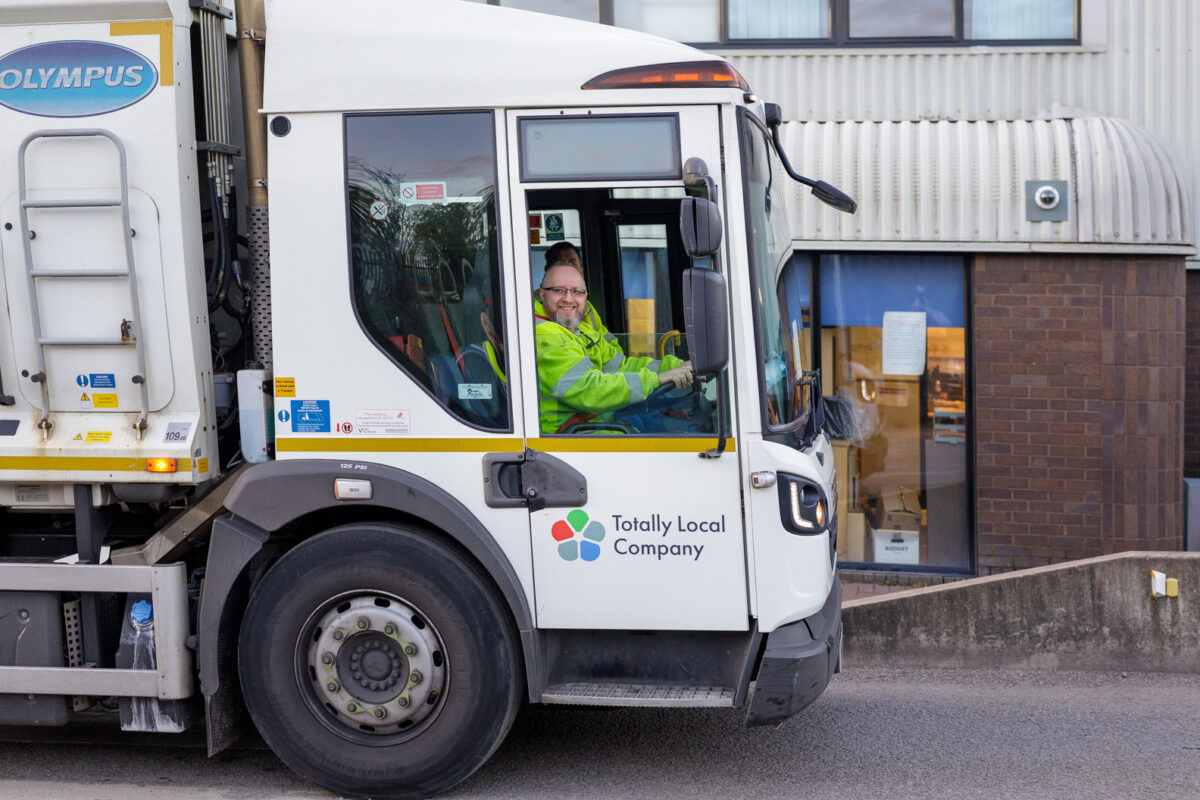 Good For The Environment…
Our Commercial Waste Disposal services are greener than ever. We teamed up with TRAILAR to install solar panels on six of our refuse trucks operating in Stockport. They're market-leading in solar transport technology. Using solar energy for each truck saves an estimated 400 litres of fuel and more than 1,000KG of carbon emissions each year.
This is an all important part of our efforts to make Stockport a more climate friendly borough, supporting Stockport Council's target to be net zero by 2030 and their Climate Action Now (CAN) strategy. We're proud to be utilising this unique approach in our area to minimise our carbon emissions.
Every little helps when it comes to being greener. We cut down emissions by planning all routes in the most time and fuel efficient way.
Good For Business…
By partnering with us, you're meeting your disposal needs without taking resources from within your team. That means your employees are free to focus on the things they really need to.
When you use Totally Local Company for your Commercial Waste Disposal needs you get a totally reliable experience that won't impact your profitability, which we know is important for keeping your businesses growing.
We're accredited professionals. You can trust that we will dispose of your commercial waste and recycling properly, so you can rest assured knowing there are no fines for improper disposal on their way to you.
It saves your business money by keeping it all with TLC, but also saves you the headache of coordinating different collections.
You can also benefit from our flexible collection service. Whether you need us early in the morning, late at night or in between, we'll work with you to ensure you get a service that benefits your business.
And the best part about choosing Totally Local Company is our local knowledge. All of our commercial waste employees know the area, from the operators on the ground all the way to senior management. We work closely with the majority of local businesses so we understand common concerns and issues in the community.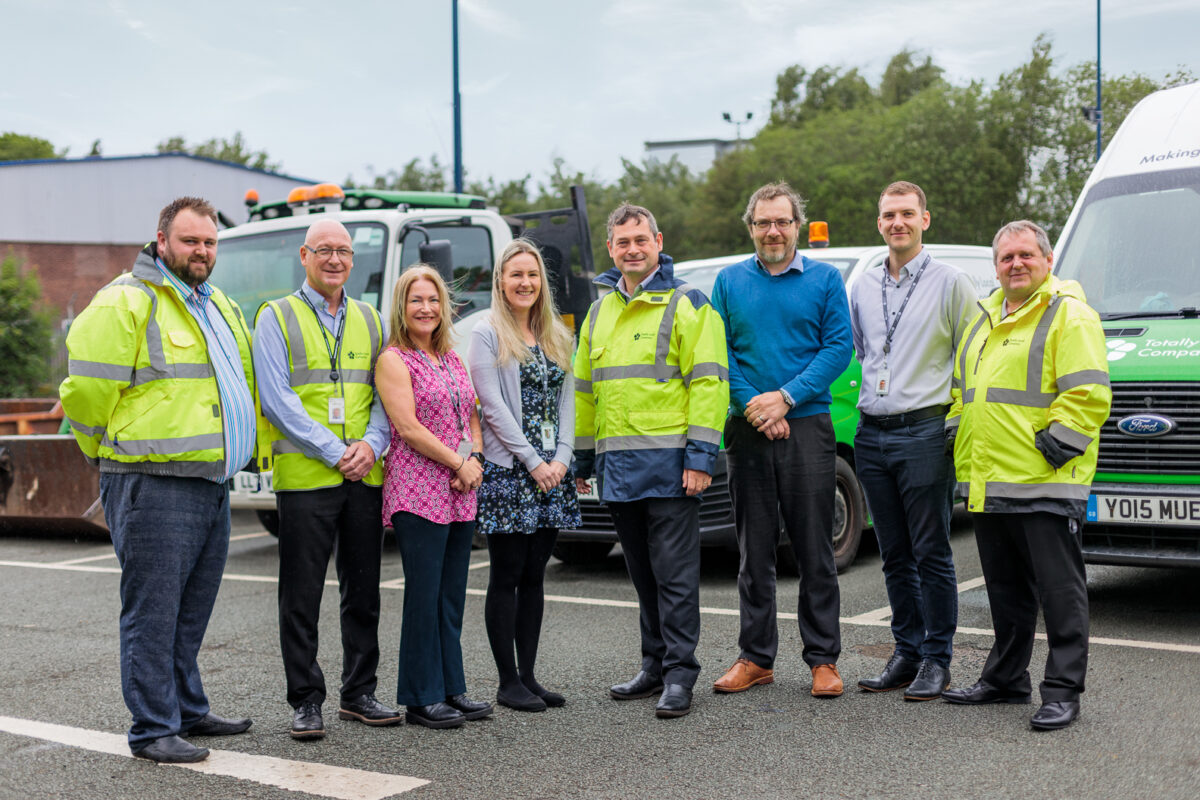 Good for people…
At Totally Local Company, we know we're good for business, we're working hard at being good for the environment but above all we strive to be the best for the people and the community. That's why when you partner with us you get a truly local service. You'll receive dedicated account management, from our team in Bredbury, who are just at the end of the phone.
Not only does the job get done, it's by a team of dedicated professionals who not only complete the task at hand but make a positive impact on the community when they do it. From returning a long-lost iPhone to saving lives, our Waste team are totally local heroes. They're passionate about what they do, and they're always raising a smile somewhere – like with Alfie and his very own personalised bin truck.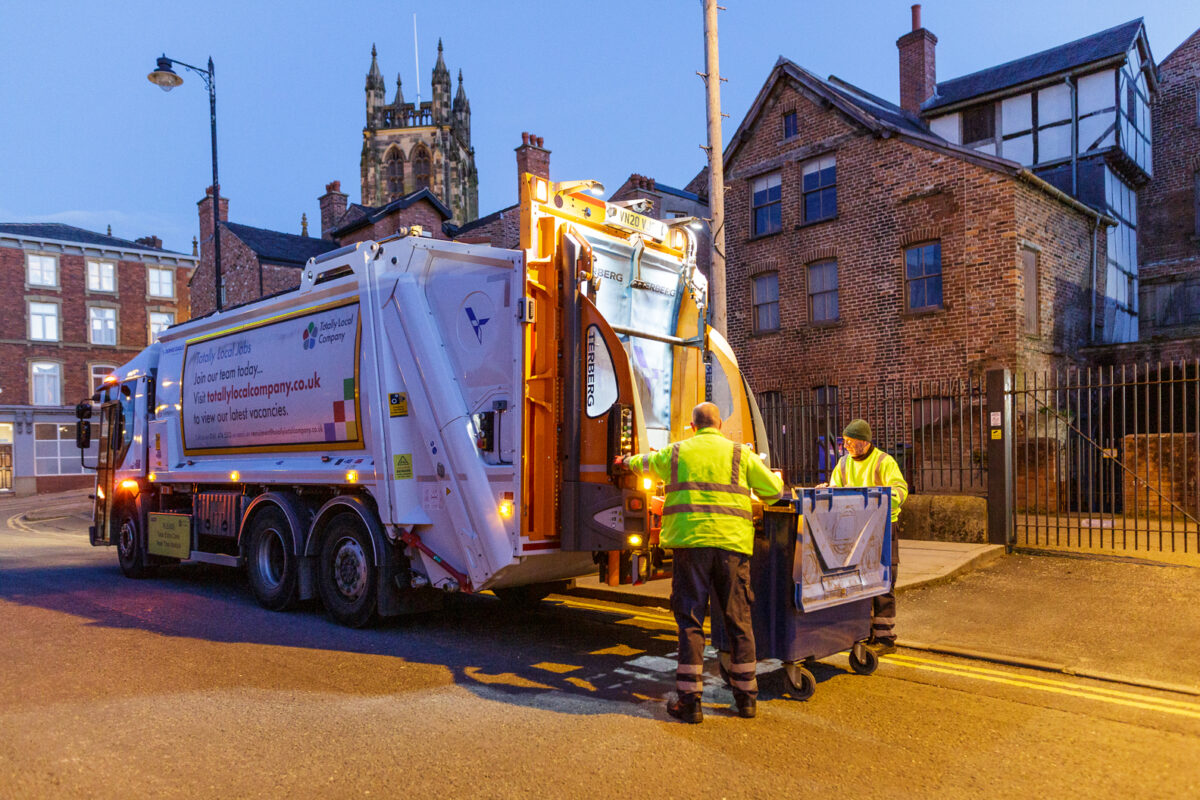 Don't just take our word for it…
Here's what our customer Greg Sykes from Lovely Floors in Reddish thinks:
"The difference between TLC and my previous waste company is like night and day. Your guys have gone out of their way to help me more than once (a good half a dozen times over several months). Thank you."
Get in touch.
Find out how good our Waste Solution is for yourself!
We'd love to hear from you, so get in touch to find out more about how effective commercial waste disposable can positively impact your business specifically. Fill in the form or call direct on:
0161 474 5581 
businessdev@totallylocalcompany.co.uk