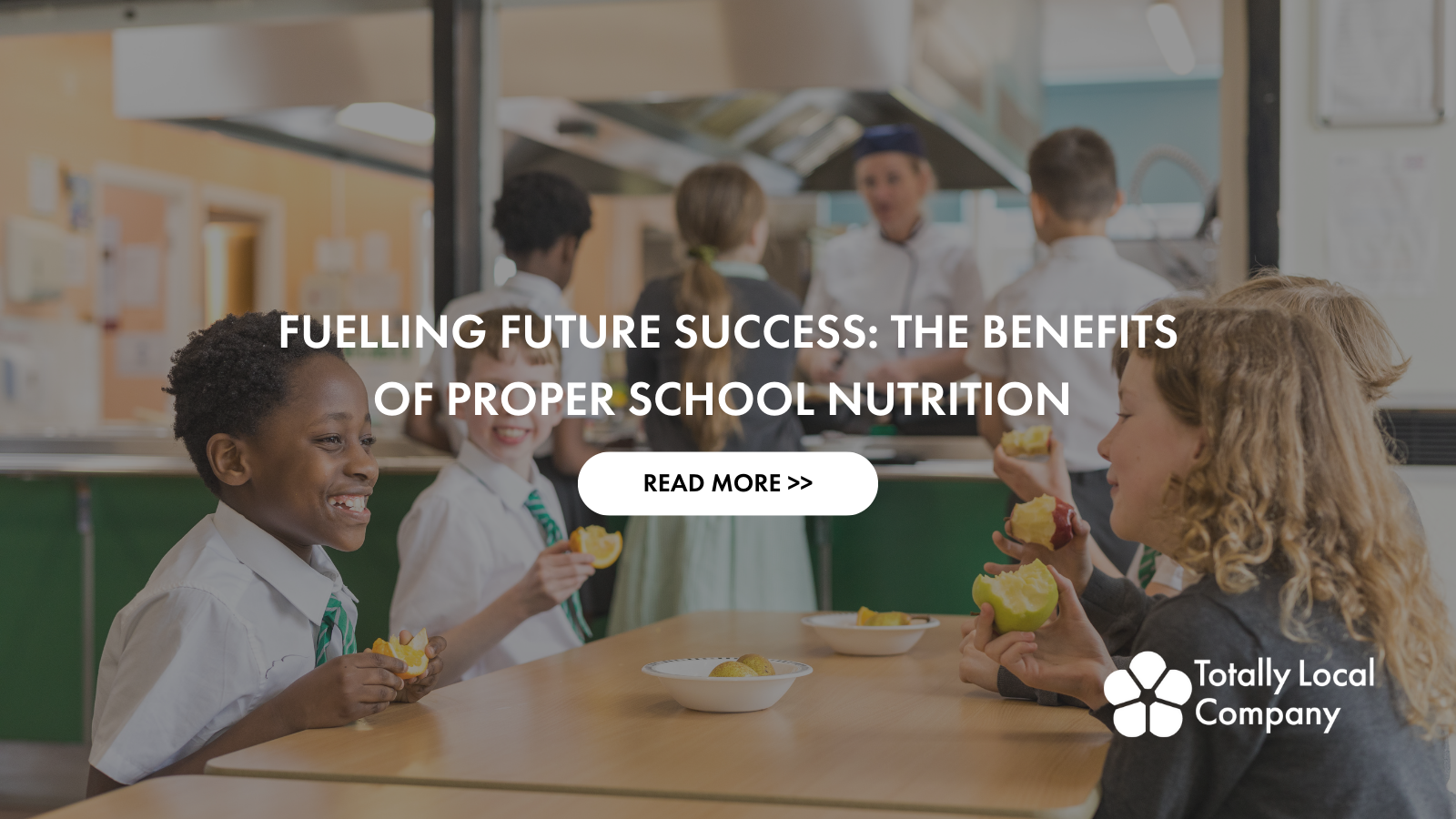 Fuelling Future Success: The Benefits of Proper School Nutrition
Posted On: 12 May 2023
School feeds our young people's minds. It's where personal, social, and emotional development takes place.
But education catering is about so much more than just feeding your pupils. It's about creating healthy habits that will inform a lifetime of better choices.
So, whilst the classroom staff can satisfy curious minds, the catering team can nourish hungry tummies.
---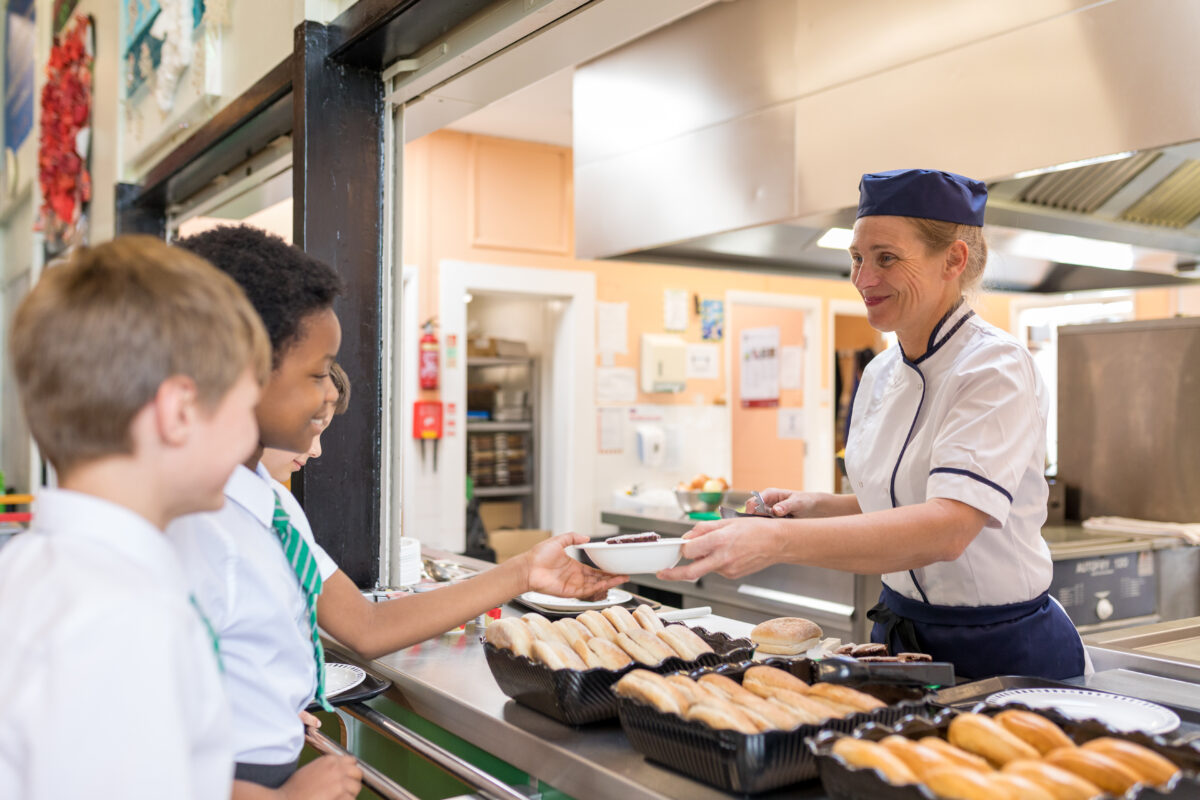 Our Plates
Our mission is simple, to offer healthy, delicious, and planet-friendly meals that cater for all.
At Totally Local Company, we make it a priority to source our ingredients locally where possible. You wouldn't expect anything less!
We take great care in preparing our meals. We steam, boil, and bake but never deep-fry. This way, children can receive flavour-packed meals free of excess oil and cooked to the highest standard.
It's important that we offer a diverse range of healthy options on our menus. Providing halal and kosher options as well as catering to different dietary needs comes as standard.
When it comes to choosing your school's catering provider, providing your children with the best possible meal every day is our priority.
The benefits of healthy school dinners in education catering
School dinners have come a long way. But in the UK, 79.1% of 5 to 10-year-olds still eat fewer than 3.5 portions of fruit and veg a day. At Totally Local Company, we ensure we use:
Red Tractor and Farm Assured Meat and Poultry​
Fresh quality fruit and vegetables from local suppliers ​
Marine Stewardship Council approved fish
Five daily portions of fruit every day
We know that a day of learning and fun needs proper fuel. It's one of the reasons we take menu planning so seriously. By providing nutritious meals, we're giving our pupils the best chance to maintain their concentration and energy levels throughout the school day. We're also giving them the best opportunities to have a high-quality food education.
Having a space for pupils to socialise and connect with their peers is an essential social education. When children sit down to eat a meal, they have the chance to establish relationships with their friends and peers, making it a valuable opportunity to connect.
And let's not overlook the convenience of school dinners. With a nutritious and delicious meal provided every day, parents can be confident that their child is getting the fuel they need to thrive.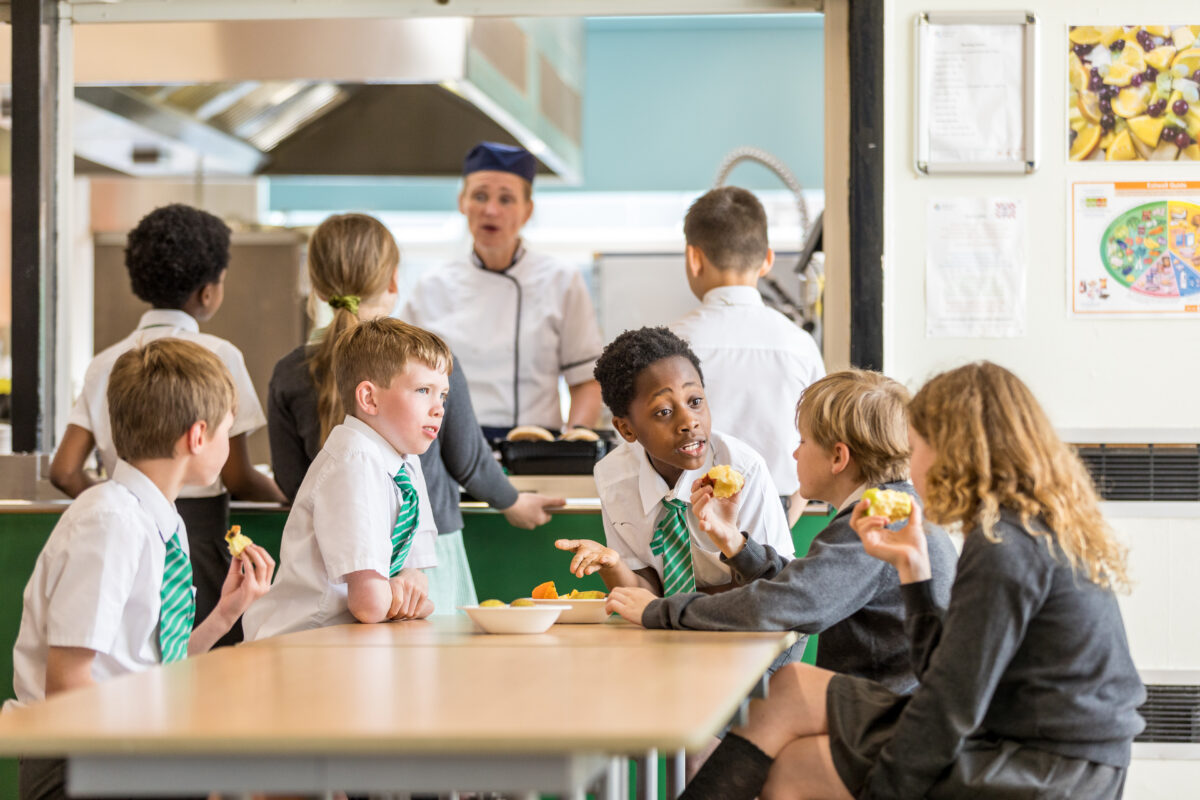 ---
Our people
With over 170 people representing the Totally Local Catering team, we are proud to support school kitchens all over Stockport and beyond.
And we're growing. We've recruited 40 people over the last 12 months. Feeding children 190 service days a year is a busy job. So, let's shine a spotlight on some of our excellent team.
For 26 years, Tony has been cooking up a storm at Bradshaw Hall in Cheadle Hulme. Before joining us as a Cook in Charge, he cooked for a men's homeless shelter in the Salvation Army. Tony enjoys providing children with hands-on cooking experiences and is well known for his fresh, delicious pizza, which is a firm favourite amongst children.
Joanne has been our Cook in Charge at St Mary's CE in Reddish for 25 years. Her son David is also a part of our Fleet department! Joanne takes pride in creating meals that all children can enjoy and modifies her recipes to accommodate those with specific dietary requirements.
Gill has been part of Totally Local Company for seven years, serving at Cheadle Roman Catholic Junior School. Despite being new to school catering when she joined us as a General Catering Assistant, she has grown to become our Cook in Charge. Gill's contribution is not limited to her school. During the pandemic, she provided packed lunches for key worker children at Cheadle RC Juniors and also helped at a Hub set up at Oak Tree Primary.
Meet Helen, our seasoned kitchen expert with 41 years of expertise. For the past 26 years, she has been the Cook in Charge at Birchfield Primary School in Fallowfield. Helen's dedication to her school community is unwavering as she also manages (in collaboration with a Teaching Assistant) the after-school club, which incorporates healthy meals the children can often take home with them.
Jo has been an integral part of our education catering team for nearly eight years. Recently, Jo has been mentoring one of our new cooks, Michelle, at Mersey Vale. She has been showing Michelle the ropes, from opening up the kitchen in the morning to taking the pupils' orders and ensuring their safety, especially those with allergies. Jo has recently taken up the new position of Team Leader. Congratulations, Jo!
Simon recently joined the team at Alexandra Park Primary in Edgeley. With many children trying meals they wouldn't usually and even staff members choosing to have school dinners, it's fair to say that Simon is a hit! At age 15, a chance conversation led Simon to leave school and work as a kitchen porter at an army base the very next day. By age 26, he was Head Chef over five kitchens, making breakfast, lunch and dinner for between 20 and 1200 soldiers. We're happy to have you onboard, Simon!
Meet Joann, the talented Cook in Charge at Castle Hill High School, a Special Education School in Offerton. She has a close family connection with TLC, with four TLC cooks in the family! Joann's stepmother Elaine mentored her during her training, and her sister Kirsty and daughter Leah are also Cooks in Charge. Joann is passionate about making a positive impact on a child's day, and her kindness and support have not gone unnoticed, having earned two 'Certificates of Awesomeness' from the school.
---
Our processes
We take pride in offering excellent catering services to 70 school kitchens in Stockport and beyond, resulting in over 9.5 thousand meals served daily!
But did you know that schools already using TLC for their education catering can benefit from our other services?
We offer a variety of services that make school management easier and more efficient:
Our grounds maintenance team keeps school grounds tidy, while our waste disposal service ensures that rubbish is disposed of safely and responsibly.
Our tree works service keeps school grounds beautiful and green, while our signage team keeps pupils and staff informed and organised.
At TLC, we're committed to delivering the highest quality of service. That's why all our staff are trained to the highest standards, ensuring that we provide a professional and reliable service every time.
We also understand that managing accounts can be a headache, so we've made it easy for schools to work with us. We offer a convenient online portal for payments and a dedicated account manager who serves as a single point of contact for all TLC services.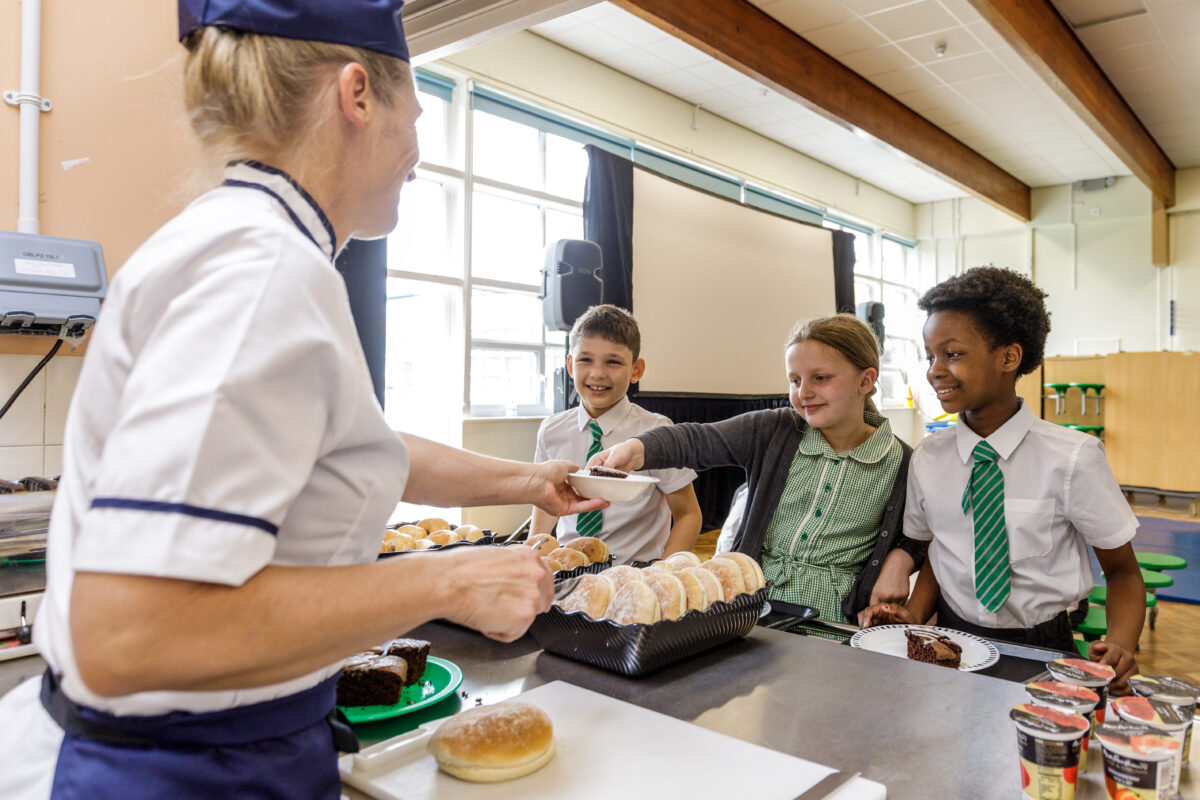 ---
Choosing the right school catering provider
When choosing your school's catering provider, you can trust us to provide your children with the best possible meal every day.
At Totally Local Company, we believe educating and providing children with healthy eating habits is as fundamental an education as any. By prioritising nutrition and meal quality, we're proud to play a role in helping children make healthy choices.
Get in touch today to learn more.